Driver injured in ramp jump accident at X Games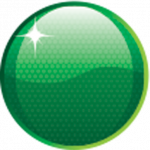 Finnish driver Toomas Heikkenen has suffered a broken ankle and abdominal injuries in a sickening accident during practice for this weekend's X Games RallyCross competition.
The 21-year-old fell short on the course's 50-foot gap jump, resulting in his Ford Fiesta making head-on contact with the edge of the landing ramp.
Heikkenen is now expected to miss Sunday's RallyCross finals, which are set to feature World Rally Champions Marcus Gronholm and Sebastien Loeb.
See below for amateur video of Heikkenen's accident