Yamaha on top in Assen MotoGP practice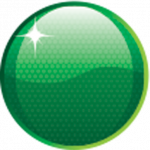 Yamaha riders have led the way in the first two practice sessions ahead of Saturday's Dutch TT at Assen.
American Ben Spies set the fastest time of the day in the afternoon on his factory entry, edging out Tech 3 rider Cal Crutchlow by 0.01s.
Spies, who currently sits 11th in the points standings and is yet to sign a deal for next season, had been fourth quickest in the morning session, which was topped by team-mate Jorge Lorenzo.
Just 0.5s covered the entire 11-bike prototype field in the afternoon.
Nicky Hayden underscored Ducati's recent progress by setting the third quickest time in Practice 2, while Alvaro Bautista, Lorenzo, Dani Pedrosa, Andrea Dovizioso, Valentino Rossi, Hector Barbera and Casey Stoner completed the top 10.
Stoner spent his day evaluating a new chassis designed to alleviate the Honda's chatter issues on the current Bridgestone tyre.
According to the Australian, little progress on the issue was made throughout the two sessions.
"Everything we're doing, trying to reduce the chatter is just making the bike difficult to ride," he said.
"We're going to have to rethink things again and come out fresh tomorrow."
See below for the Practice 1 result
| | | | | | |
| --- | --- | --- | --- | --- | --- |
| Pos. | Rider | Team | Bike | Time | Gap 1st/Prev. |
| 1 | Jorge LORENZO | Yamaha Factory Racing | Yamaha | 1'35.106 | |
| 2 | Dani PEDROSA | Repsol Honda Team | Honda | 1'35.126 | 0.020 / 0.020 |
| 3 | Casey STONER | Repsol Honda Team | Honda | 1'35.181 | 0.075 / 0.055 |
| 4 | Ben SPIES | Yamaha Factory Racing | Yamaha | 1'35.555 | 0.449 / 0.374 |
| 5 | Nicky HAYDEN | Ducati Team | Ducati | 1'35.841 | 0.735 / 0.286 |
| 6 | Alvaro BAUTISTA | San Carlo Honda Gresini | Honda | 1'35.867 | 0.761 / 0.026 |
| 7 | Hector BARBERA | Pramac Racing Team | Ducati | 1'35.970 | 0.864 / 0.103 |
| 8 | Andrea DOVIZIOSO | Monster Yamaha Tech 3 | Yamaha | 1'35.995 | 0.889 / 0.025 |
| 9 | Cal CRUTCHLOW | Monster Yamaha Tech 3 | Yamaha | 1'36.031 | 0.925 / 0.036 |
| 10 | Valentino ROSSI | Ducati Team | Ducati | 1'36.084 | 0.978 / 0.053 |
| 11 | Stefan BRADL | LCR Honda MotoGP | Honda | 1'36.737 | 1.631 / 0.653 |
| 12 | Randy DE PUNIET | Power Electronics Aspar | ART | 1'37.187 | 2.081 / 0.450 |
| 13 | Aleix ESPARGARO | Power Electronics Aspar | ART | 1'37.365 | 2.259 / 0.178 |
| 14 | Michele PIRRO | San Carlo Honda Gresini | FTR | 1'37.771 | 2.665 / 0.406 |
| 15 | Karel ABRAHAM | Cardion AB Motoracing | Ducati | 1'37.850 | 2.744 / 0.079 |
| 16 | Mattia PASINI | Speed Master | ART | 1'38.642 | 3.536 / 0.792 |
| 17 | Yonny HERNANDEZ | Avintia Blusens | BQR | 1'38.649 | 3.543 / 0.007 |
| 18 | Colin EDWARDS | NGM Mobile Forward Racing | Suter | 1'39.076 | 3.970 / 0.427 |
| 19 | Danilo PETRUCCI | Came IodaRacing Project | Ioda | 1'39.385 | 4.279 / 0.309 |
| 20 | James ELLISON | Paul Bird Motorsport | ART | 1'39.495 | 4.389 / 0.110 |
| 21 | Ivan SILVA | Avintia Blusens | BQR | 1'39.530 | 4.424 / 0.035 |
See below for the full Practice 2 result
| | | | | | |
| --- | --- | --- | --- | --- | --- |
| Pos. | Rider | Team | Bike | Time | Gap 1st/Prev. |
| 1 | Ben SPIES | Yamaha Factory Racing | Yamaha | 1'34.866 | |
| 2 | Cal CRUTCHLOW | Monster Yamaha Tech 3 | Yamaha | 1'34.872 | 0.006 / 0.006 |
| 3 | Nicky HAYDEN | Ducati Team | Ducati | 1'34.968 | 0.102 / 0.096 |
| 4 | Alvaro BAUTISTA | San Carlo Honda Gresini | Honda | 1'35.008 | 0.142 / 0.040 |
| 5 | Jorge LORENZO | Yamaha Factory Racing | Yamaha | 1'35.057 | 0.191 / 0.049 |
| 6 | Dani PEDROSA | Repsol Honda Team | Honda | 1'35.080 | 0.214 / 0.023 |
| 7 | Andrea DOVIZIOSO | Monster Yamaha Tech 3 | Yamaha | 1'35.257 | 0.391 / 0.177 |
| 8 | Valentino ROSSI | Ducati Team | Ducati | 1'35.296 | 0.430 / 0.039 |
| 9 | Hector BARBERA | Pramac Racing Team | Ducati | 1'35.298 | 0.432 / 0.002 |
| 10 | Casey STONER | Repsol Honda Team | Honda | 1'35.304 | 0.438 / 0.006 |
| 11 | Stefan BRADL | LCR Honda MotoGP | Honda | 1'35.337 | 0.471 / 0.033 |
| 12 | Aleix ESPARGARO | Power Electronics Aspar | ART | 1'36.615 | 1.749 / 1.278 |
| 13 | Randy DE PUNIET | Power Electronics Aspar | ART | 1'36.871 | 2.005 / 0.256 |
| 14 | Michele PIRRO | San Carlo Honda Gresini | FTR | 1'37.057 | 2.191 / 0.186 |
| 15 | Yonny HERNANDEZ | Avintia Blusens | BQR | 1'37.572 | 2.706 / 0.515 |
| 16 | Karel ABRAHAM | Cardion AB Motoracing | Ducati | 1'37.628 | 2.762 / 0.056 |
| 17 | Mattia PASINI | Speed Master | ART | 1'37.657 | 2.791 / 0.029 |
| 18 | Colin EDWARDS | NGM Mobile Forward Racing | Suter | 1'37.669 | 2.803 / 0.012 |
| 19 | James ELLISON | Paul Bird Motorsport | ART | 1'37.973 | 3.107 / 0.304 |
| 20 | Ivan SILVA | Avintia Blusens | BQR | 1'38.279 | 3.413 / 0.306 |
| 21 | Danilo PETRUCCI | Came IodaRacing Project | Ioda | 1'38.373 | 3.507 / 0.094 |