Stephen White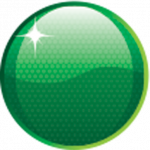 Stephen White is known as one of the four drivers that Holden selected to prepare the next generation of driver for V8 Supercars.
White, along with Todd Kelly, Jason Bargwanna and Mark Noske were Holden's Young Lions, they were given a go and prepared for everything inside and outside of the car. Some went on to bigger and better things in V8 Supercars; others went in a different direction.
Noske became one of the country's most reliable endurance drivers while White had bigger ambitions overseas.
White started racing very young, his first introduction to four wheels was via Dune Buggies, he then progressed to go-karts, Formula Ford, then went overseas and raced Formula Renault, F2, F3 and F3000 as he progressed towards a career in Formula One.
The Formula One dream didn't quite eventuate, but he became one of Australia's best all-round drivers.
Having done some go-karting, in 1993 White embarked upon his challenge for the Formula Ford title.
"1993 wasn't a make or break year but it was the year that would determine if I could carve out a career as a racer," Stephen White explained to Speedcafe.com.
"We were up against some big names, people like Craig Lowndes and Steven Richards.
"I came second, Craig and I battled it out and it was unfortunate that I didn't win but the motor sport magazines at the time ran with the headlines that there were two winners and one champion."
That year in Formula Ford gave White the opportunity to consider opportunities overseas.
"It definitely opened up opportunities overseas," said White.
"It allowed me to pursue a career. I realised that I was good at it; I had good people around me and some solid sponsors and investors to help make my overseas endeavors work.
"I was doing really well, I wanted to be the next Formula One driver after Alan Jones and the Brabhams and that's where my focus was. My life was 100% focused on making it overseas.
"At that early stage of my career, Formula One was a dream to try and accomplish. I am a determined guy and I strived to race in the world's best category and Formula One was the pinnacle."
So as a 19 year old White went to Europe to race where he quickly realised that the racing scene in England was a lot more competitive than it was in Australia.
"Overseas was a real eye opening experience, coming from Australia," said White.
"You don't appreciate the complexity until you experience it yourself.
"Every driver around the world comes to the United Kingdom to see how good they are and to pursue a Formula One career.
"Basically the entire field of 20 to 30 racers can win and be competitive, in Australia there were only 10, so it's a dog eats dog world.
"You learn respect for the competitors and race hard; you had to up the ante.
"Being away from home, I was only 19 and I was living the dream. I'd do everything all over again, I really enjoyed it, I had a ball."
During this time, White raced British Formula Ford, British and German Formula Renault and represented Australia in Nations Cup.
"I remember my first Formula Ford test day at Silverstone, it was five degrees, icy and we were waiting for the fog to lift, that was a magical moment for me," said White.
"I won my first race in a Formula Renault at Donnington, running at Spa was magic and I came second in the Formula Renault world titles at Magny Cours.
"It was a fantastic time, lots of racing, lots of different cars and I felt I was progressing towards my dream."
White ended up moving up to Formula 3, but the deal fell through which led to a return to Australia and a chance to drive with the Holden Young Lions.
"At the end of 1996 we were testing with Alan Docking in Formula 3 with a deal to race in 1997," said White.
"We had some sponsors and some investors, but for whatever reason the sponsors couldn't commit to what they promised and I was in limbo.
"I heard that HRT were putting a program together for young drivers. If you can be a part of Australia's best touring car team then that can't be a bad thing.
"We spoke to them, went through their selection criteria and I was lucky enough to be chosen as one of the four.
"This was one of the highlights of my career, to be a part of this massive team with factory support was amazing."
White spent the year being mentored by Peter Brock and enjoyed the trappings of HRT.
"Being with the Holden Young Lions was great," said White.
"Dad bought one of Peter Brock's old Gemini's, so I had a relationship with him. To be in the same team under his wing as a mentor was pretty special.
"We had over 30 people working towards being the best team and they got a lot of support from their sponsors.
"We did Mobil visits with the F1 drivers at the Australian Grand Prix and at Indy we went to a function with Paul Tracy.
"I debuted for the first time at Mallala competing against childhood heroes like Brock and Dick Johnson, it was really cool."
At the end of 1997, with no V8 program for 1998 in place, White decided to return to Europe and re-focus on his Formula One dream.
"HRT weren't able to commit to a full time program in 1998," said White.
"Craig Lowndes was coming on, Brock was close to retiring, Mark Skaife was on the sidelines and there was Greg Murphy as well; then an opportunity came up to go back overseas.
"F1 was what I wanted to do; I wanted to be overseas so we bit the bullet.
"The opportunity that I had, if everything came together meant I would debut in F1 in 2000. So we took the chance and took off."
White competed in the Formula Palmer Audi Championship in the UK which could have seen him elevated to Formula One if everything went well.
"This championship was set up to give young drivers a chance and guide them up through the ranks," said White
"We decided to go down that road; we had some good results and did some testing in F3000.
"We also had contacts at McLaren, and my UK manager had contacts at Jordan. Conversations had started in regard to a testing program that would help me get to F1.
"Basically if I was to finish in the top five I would get a test, Formula One was within grasp, but the sponsorship money didn't eventuate and I came home."
While White worked hard to get a Formula One seat, like many Australians with F1 ambitions a lack of budget prevented it from happening.
White is understanding of the process and doesn't hold any ill feelings towards the process or the circumstances of his failure to reach his goals. Instead, White is happy to have enjoyed the life of a professional driver.
"I'll always appreciate the opportunity to live the dream," said White.
"To race as a professional race driver is all I ever wanted to do.
"They way I look at it, there aren't many drivers that have had the overall results that I had.
"No I never won a championship but I've never finished outside the top four in any full time championship that I've raced in.
"I've driven every open wheeler car there is to driver except for an F1 and an Indy car.
"I loved my career, I've been lucky to have support from family, sponsors and investors. I've done a lot and I look at what I achieved and I believe I have been very fortunate."
Having not raced full time for a few years now, White is looking to return to the track in the Ute series.
"At the moment we are in the process of putting a Ute deal together," said White.
"I think it's a great series, it's the best out there in terms of getting support from sponsors and having live TV but with a reasonable budget.
"At Clipsal last year I drove James Brock's car and really enjoyed it.
"I also have a goal of wanting to be the oldest driver to make a return to V8 Supercars.
"We'll build a program in Utes and hopefully make it back to V8s so I can finish my racing career on a high."
With a Ute deal and a return to V8 Supercar in his sights, White spends his time as a driving instructor. He works for several driving schools and does a lot of work for Mercedes.
"I started at Murcotts coaching its motor sport program," said White.
"I like helping people, I enjoy coaching people and working with the general public.
"I do some driver training for Mercedes-Benz which takes me overseas from time to time, I do drive days and car launches and run V8 rides and drives.
"I'm still living the dream; I travel a lot, meet a lot of great people and drive some of the world's best cars."
A story on Stephen White when he was involved in the Formula Palmer Audi Championship