Santander reveals London Grand Prix circuit vision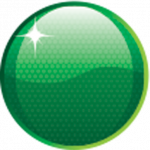 Current British Grand Prix sponsor Santander has released a computer generated video depicting its vision for a Formula 1 race around the streets of London.
Although appearing to be an unlikely prospect, the idea of running a Grand Prix through Great Britain's capital has long been an ambition of F1's commercial supremo Bernie Ecclestone.
Ecclestone, who yesterday was described by a German court as a "driving force" in a corruption case regarding the 2006 sale of Formula 1's commercial rights, told The Times newspaper that F1 itself would consider funding a race in London.
"With the way things are, maybe we would front it and put the money up for it," said Ecclestone.
"If we got the okay and everything was fine, I think we could do that.
"Think what it would do for tourism. It would be fantastic, good for London, good for England – a lot better than the Olympics."
Santander's London circuit concept consists of a 14-corner, 5.1km, layout taking in such iconic landmarks as Buckingham Palace, Trafalgar Square and Admiralty Arch.
Lewis Hamilton joined McLaren team-mate Jenson Button in assisting with the design of the circuit, and describes the Santander project as "far from whimsical".
"Having been immersed in this project, having helped to shape this track, it feels as real to me as anywhere I've raced," said Hamilton.
"Jenson and I have worked in the simulator to provide some useful feedback to inform the circuit design, so this is far more than whimsical thinking out loud.
"The film that encapsulates all of this work is massively detailed as well as logistically achievable. And I have to say, this is an utterly epic track and would produce the most stunning and compelling Formula 1 race."
CLICK HERE for Santander's London Grand Prix circuit videos
See below for a map of Santander's London Grand Prix circuit concept