Pikes Peak cancelled due to Colorado fires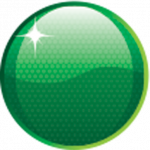 America's legendary Pikes Peak hillclimb has been postponed indefinitely as the catastrophic wildfires raged out of control and threatened Colorado Springs and nearby communities.
So extreme are the conditions that the US Forest Service have ordered organisers to cancel the world's most famous motorsport mountain climb that was scheduled to be staged next weekend (July 8).
Pikes Peak, the second oldest motorsport event in the US behind the Indianapolis 500, was first run in 1916 and has been the scene of some legendary footage over the years featuring crack drivers like Finnish superstar Ari Vatanen.
Australian Mike Collins, the founder and organiser of the highly respected annual Leyburn Sprints in Queensland, had been booked to race at what was to be the 90th running of Pikes Peak.
Collins, one of 211 competitors in the event, was down to race a Mustang up to the summit learned of the postponement as he was boarding his plane from Brisbane airport.
"The main thing is that no-one is hurt and I am with two great friends. The flight and the car is paid for so we will soldier on and enjoy ourselves," Collins said.
Fellow Queenslander and Leyburn competitor Jim Hodgson were accepted from hundreds of applicants to race a pair of 1960s Mustangs in the Vintage Class.
One of their rivals in that class was to have been Bobby Unser jr, a member of America's first family of motor racing which has taken a record 38 wins on the mountain since 1926.
Collins, a gifted driver in his own right, was pumped about competing at Pikes Peak which he considered to be a dream come true.
Organisers will now regroup and attempt to reschedule the event later in the American summer.
Colorado Springs mayor Steve Bach said he is committed to making sure the event takes place this year in order to carry on the rich tradition of Pikes Peak.
"We are disappointed but our first concern is our city, its residents, their homes, businesses and public safety," Bach said.