Karting champions to be crowned under lights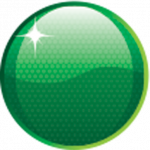 For the first time in the history of the sport, the Champions at the Australian Karting Nationals will be crowned under lights next weekend (July 7/8) at Darwin's Hidden Valley Karting Karting Raceway.
With Darwin having some of the best karting facilities in the country, including an impressive lighting infrastructure, next weekend's nine National Championships will be split into afternoon and evening groups with five of the nine finals to be run under lights on Sunday July 8.
Three-time Australian Champion James Sera is one driver who's excited about the opportunity to race for a National Championship under lights.
"I'm looking forward to racing under lights, it's always a fantastic spectacle when you race under lights – everything seems even faster," said James Sera.
"I really can't wait to get up to Darwin, I've heard all of these good things about the track up there and everything that the city has to offer.
"On my way there from my Melbourne base I'll get to see some of the sights that I've always wanted to experience – it's going to be a long trip but I think it will be a very enjoyable one."
Competing in both the 125cc Leopard Light and 100cc Clubman Light categories, Sera believes the racing in both of his classes will be intense.
"In both the Leopard and Clubman categories it always tough," said Sera.
"I've won both of them before but I think Cian Fothergill will strong and Ben Stewart is a tough competitor as well, those two are always fast.  It will also be interesting to see how Pierce Lehane goes in his first Nationals as a senior competitor.
"I'm sure there will also be a couple of local competitors who will be certain to surprise us as well.  Whenever these events go to a track for the first time, there's always a local driver who pops up in qualifying."
The excitement in the Top End is building ahead of the Northern Territory and National Championships to be held in Darwin, Northern Territory across the coming two weekends.
This weekend's Northern Territory Championships has attracted no less than 250 entries across 13 categories while the Nationals will see 228 competitors across the nine championship categories on offer.
To view the entry list for the Northern Territory Championships please click here.
To view the entry list for the National Sprint Kart Championships please click here.