Hot Wheels creates real life loop for XGames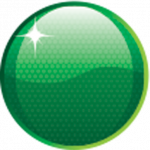 Hot Wheels has built a reputation on cool miniature cars and racetrack sets for over 40 years – this weekend it will take things to a new level with a life-sized double looped track at the XGames in Los Angeles.
On Sunday morning Australian time Team Hot Wheels will attempt a six-story double vertical loop in real cars with real drivers.
At the wheel will be XGames regular and global rallycross star Tanner Foust and top Hollywood stuntmen and six-time Pikes Peak class champion Greg Tracy.
Foust is not new to these types of stunts having successfully landed a world-record-breaking distance jump at last year's Indianapolis 500 as part of another Hot Wheels event.
"It's not just a stunt – it's an actual race to see who can cross the line first, just like you do with the scale model cars," said Foust.
"The physical undertaking is tremendous. Seven Gs pulling your body towards both the sky and then the earth. So we actually went and did some flying as passengers in a training aircraft rated to 10 Gs to experience what we will be feeling.
"I don't think I will actually know when I'm upside down as I will need to concentrate on keeping the car on the orange track."
The track in LA is inspired by the Hot Wheels Double Dare Snare track, which is a 1:64 scale side-by-side vertical loop.
"This will be three seconds of my life that will live with me forever," said Tracy.
"I like the fact that people from all over the world will be watching to see if we can do it."
Check out the promotional video