First entry lodged for 2013 Bathurst 12 Hour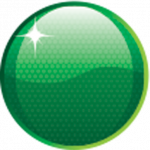 Brad Rankin's Big Pineapple-backed Porsche has become the first entry lodged for the 2013 Bathurst 12 Hour.
The Type 997 GT3 Cup Car will be driven in the once-around-the-clock race by Rankin and fellow experienced Porsche racers Matthew Kingsley, Terry Knight and John Goodacre.
The quartet will aim to win Class B – a feat Kingsley achieved in Roger Lago's 997 Cup Car two years ago.
According to Knight, the Bathurst race will be a social event as well as sporting conquest for the quartet.
"This plan came together over a few beers as a 'bucket list' thing that we all wanted to do, which evolved into us telling Brad we were using his car and that he'd be driving!" said Knight of the entry.
"He was good enough to agree and we made sure we were the first to commit to entering the race.
"It's a fantastic event that most of us have got experience in – either working on cars, driving or officiating – and the chance to get a bunch of mates together in a Porsche to race there is just too good to resist."
While the Big Pineapple Porsche is the first car to be entered for the 2013 race, Speedcafe.com understands that a provisional Bathurst 12 Hour entry list will be revealed early next week.
Event director James O'Brien has recently returned from a three-week trip to Europe, where he visited GT events to scout out potential entrants for the February 10 race.
The 2012 Bathurst 12 Hour saw 25 cars take the start, with Phoenix Racing eventually taking home Audi's second consecutive race victory.