Two-race Moto2 deal for Damian Cudlin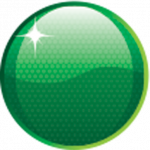 Australian Damian Cudlin will compete in the next two Moto2 Grands Prix for the Desguaces La Torre SAG Team.
The 29-year-old, whose previous deal with fellow Moto2 squad QMMF fell through on the eve of the season, replaces the out-of-form Angel Rodriguez.
Cudlin's deal with Desguaces La Torre SAG will see him take part in both this weekend's Dutch TT and the German Grand Prix that follows it.
"This is a great opportunity that I can have a few times and I will try to get the best of it," said Cudlin of the news.
"I competed between the bests of the world in the past and I performed very well, and now I think that I can do it nice again."
Cudlin has been absent from Grand Prix racing since late last year, when he made substitute appearances in the MotoGP World Championship with the Pramac and Aspar squads.