IndyCar re-introduces push to pass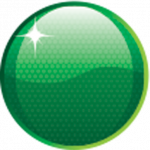 Push to pass will return to the IZOD IndyCar Series for the five remaining road/street course events on the 2012 schedule, beginning with the Honda Indy Toronto.
The overtake assist feature, introduced to the series in 2009, allows a driver to add turbocharger boost and additional RPM with the press of a button on the steering wheel.
IndyCar's vice president of technology Will Phillips said that the system will be similar to what has been since 2009.
The additional boost is added for a pre-determined amount of time, determined by IndyCar and is circuit dependant.
The sanctioning body will also determine the total amount of time available, recharge time and any delay in the system prior to each activation. Each engine manufacturer, however, may adjust the settings to optimise their engine's performance.
Push to pass will not engage until a certain throttle position is reached and will disengage if the driver lifts or presses the button again.
As part of the introduction of push-to-pass, the base turbocharger boost level will decrease to 150 kPa. When the system is engaged, the boost increases to 160 kPa on the 2.2-liter V6 engines supplied by Chevrolet, Honda and Lotus.
Teams will have the opportunity to test the system during during practice before the Honda Indy Toronto on July 6-8.