Dumbrell sells majority share in family automotive business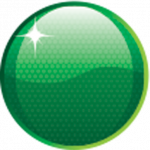 The Automotive Brands Group, owned by the Dumbrell family, has confirmed today that it has sold a majority share to Metcash Limited.
The company owns and manages 241 automotive parts stores, operating under the Autobarn and Autopro titles.
In a landmark deal, Metcash has entered into an agreement to acquire 75.1 percent of the Automotive Brands Group for $53.8 million.
Under the terms of the deal, Metcash will be able to move to full ownership at various points over the next 3-5 years.
ABG, established by Garry Dumbrell and now operated by V8 Supercars driver Paul Dumbrell, is regarded as Australia's largest privately owned distributor and franchise operator in the automotive parts aftermarket sector.
Dumbrell retired from full-time V8 competition at the end of last year to focus on being the CEO of the ABG. He will co-drive with Jamie Whincup in the #1 TeamVodafone Commodore VE at Sandown and Bathurst this year.
The deal sees Dumbrell retain the remaining 24.9 percent ownership interest in ABG and will continue as the CEO. He will also join the Metcash Executive team.
The transaction has been brokered by Tim Miles, who was heavily involved in the part sale of the V8 Supercars business to Archer Capital last year.
Dumbrell says that he has been looking to secure a deal of this nature for some time.
"We have a clear plan to grow the business," Dumbrell said.
"There are thousands of independent operators in the automotive parts and aftermarket sector and they are all opportunities for us.
"Metcash will add significant value to our business and provide our franchisees and suppliers with the level of support they need in order for us to remain at the forefront of the automotive and aftermarket segment."
Metcash is a leading marketing and distribution company, operating in the grocery, liquor and hardware wholesale industries. Its extensive portfolio of brands include IGA, Mitre 10, Lucky 7, The Bottle-O and Campbells Wholesale.
The company is active in its Australian motorsports sponsorships, with the Lucky 7 brand supporting the #47 entry, run by Stone Brothers Racing. Another of its brands, The Bottle-O, supports the #55 Rod Nash Racing Falcon, run by Ford Performance Racing. Lucky 7 is also a Platinum Partner of Speedcafe.com.
Metcash CEO Andrew Reitzer said this was an exciting opportunity for both Metcash and ABG.
"We are very pleased that the Automotive Brands Group will join Metcash," Reitzer said.
"The Automotive Brands Group is a strong business and is a very good fit for us operating a highly effective customer focused business that fits well with our successful model of servicing our grocery, hardware and liquor retailers.
"The opportunity exists for Metcash to provide merchandising and marketing skills, supply chain expertise and infrastructure to grow the business and realise significant synergies. The automotive parts and aftermarket retail sector has proven to be resilient to economic downturns as consumers tend to retain cars, increasing maintenance and demand for car parts."