Controversial Bathurst wall set for safety facelift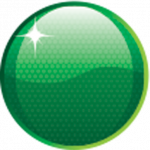 One of Mount Panorama's most notorious corners has been earmarked to receive a significant safety upgrade next year.
The earth-filled tyre wall at the exit of The Chase (just before the Armor All bridge) will be replaced by a concrete wall after the 2013 Bathurst 1000.
The angle of the wall to the track will also be reduced.
The tyre wall has claimed many victims over the years, most notably Paul Radisich in the 2006 'Great Race.' Radisich slammed his Team Kiwi Racing entry head first into the wall, with rescue crews forced to cut open a hole in the Commodore's roof to free the Kiwi.
Since then, there have been a number of other crashes, including two last year. Brad Patton (V8 Utes) and Andrew Whiteside (Touring Car Masters) collected the wall heavily and caused significant damage to their race cars.
The upcoming changes to the circuit have come after the federal government announced earlier this month that the iconic racing facility will receive $3 million in grants under the Regional Development Australia Fund.
That funding has been matched by the Bathurst Regional Council, combining to give Mount Panorama a total of $6.07 million in funds.
Doug Patterson, director of engineering for the Bathurst Regional Council, says that the implementation of the concrete at The Chase has been deemed essential.
"The existing sand trap is substantially lower than the edge of the circuit. It runs off fairly quickly and has been highlighted in previous discussions with CAMS and the FIA," Patterson said.
"It has been an area worthy of attention.
"The actual, final layout (of the wall) is being discussed by CAMS. We have preliminary plans, but it will be such that it will not have the same angle that is currently in place."
As well as the concrete wall at The Chase, other changes are being made to Mount Panorama's famous 6.213km road course. These include resurfacing the circuit, debris fencing along Pit Straight, improved disabled access at Harris Park, improvements in the internal roads in the paddock area and a new roundabout at the entrance to the circuit to improve traffic flow.
For more on the Bathurst circuit's upgrades, CLICK HERE for this week's edition of Cafe Chat with Doug Patterson.
See below for vision of the tyre wall that Paul Radisich slammed into during the 2006 Supercheap Auto Bathurst 1000.