Banker jailed in Ecclestone 'bribe' case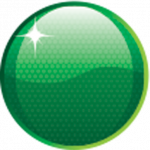 A German banker has been sentenced to eight and a half years in prison after being convicted for tax evasion, bribery and breach of fiduciary duty during the 2006 sale of Formula 1's commercial rights.
Gerhard Gribkowsky, a risk officer with state-owned bank Bayern LB, had admitted to receiving a $44 million payment from F1 commercial boss Bernie Ecclestone during the sale, which saw 48% of F1's commercial rights transferred from Bayern LB to CVC.
Ecclestone in turn told the court that he'd paid money to Gribkowsky to "keep him quiet" after the banker threatened to instigate an investigation into his tax affairs.
It was alleged that Ecclestone had been particularly keen to see CVC take over the shareholding, and that the stake was sold to CVC at below commercial rates.
According to global news agency Reuters, the judge presiding over the case described Ecclestone as the "driving force" behind the payments but said Gribkowsky, in turn, had shown "high criminal energy".
It remains unclear as to whether the German authorities will now seek to prosecute Ecclestone for his part in the scandal.
CVC currently holds 35 percent of Formula 1's commercial rights having reduced its share from a high of 63 percent in recent months.
Previous plans to float F1 on the Singaporean stock exchange later this year have been put on hold due to the current state of the financial markets.