Andretti Autosport eyeing NASCAR operation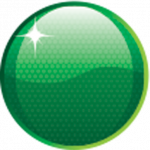 Michael Andretti is hoping to join fellow IndyCar Series team owners Roger Penske and Chip Ganassi in entering a team in NASCAR's Sprint Cup Series.
The former IndyCar and Formula 1 driver's Andretti Autosport squad currently runs three cars in the IndyCar Series for Ryan Hunter-Reay, James Hinchcliffe and Michael's son Marco Andretti.
Andretti Autosport is currently being linked to a Dodge entry in the Sprint Cup as soon as next season. The manufacturer is without a team for 2013 following Penske Racing's announcement that it will switch to Fords.
It is understood that a deal could see Andretti run a NASCAR squad from the former base of Evernham Motorsports in Statesville, North Carolina.
Confirming that he is eyeing an expansion into NASCAR, Andretti indicated that making such a move won't be an easy task.
"We were looking at NASCAR real close last year, too, but it fell apart," Andretti told Sports Illustrated.
"We were looking at it just as hard last year as this year and the year before."
Andretti also confirmed that his IndyCar team's engine deal with Chevrolet will not prevent a tie-up with the likes of Dodge in the Sprint Cup.
"I'd be stupid not to listen to Dodge or any other manufacturers," he said.
"It doesn't matter that we are a Chevy IndyCar team. It might be nice if it was all under one roof but, in our contract, we're a Chevy IndyCar team."
The 2012 NASCAR Sprint Cup Series continues this weekend with the Quaker State 400 from Kentucky.