Will Bamber secures V8 SuperTourers enduro ride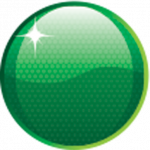 William Bamber will join two-time Bathurst 1000 champion Steve Richards in the #556 Falcon for the first-ever V8 SuperTourer endurance race event in Taupo in September.
Bamber is a former karting and New Zealand Suzuki Swift Cup champion and has already driven Richards' V8 SuperTourer, sampling the Falcon at Taupo earlier in June.
The announcement of Bamber locks in John McIntyre Racing's four drivers for the Taupo event, with points leader McIntyre already confirming Jono Lester as his co-driver.
CLICK HERE for Speedcafe.com's past story on Lester's signing.
While Lester has been confirmed for all three endurance races (Taupo will be followed by Pukekohe and Ruapuna), Bamber's ride is only locked in for Taupo.
Bamber says that he plans to use this opportunity as a launching pad into more V8-style racing.
"The V8 SuperTourers is the perfect class for someone like me trying to make it up through the ranks," says Bamber.
"With every car being identical under the skin, it comes down to the driver and how you engineer the car. It's also fantastic to have a car so similar to the V8 Supercars, it finally gives us young Kiwis a proving ground to then head across the ditch."
Team owner McIntyre says winning championships will always be JMR's key goal, but fostering talent in the sport is also important.
"We also want to help provide opportunities in New Zealand's most competitive touring car series to talented young Kiwis like Will Bamber," said McIntyre.
"Will has proven ability – he's a Suzuki Swift Cup series champion, he's had the benefit of attending the Motorsport NZ Elite Academy and he was the youngest-ever driver in the New Zealand V8 touring car championship. He's raced and won against Australia's best karters, then went on to race in the top five at the Rotax Max world karting finals in Dubai, so even though he's only 18, Will has some excellent racing miles under his belt."
The Taupo raced – known as the Father's Day 400 – will be held on September 1-2.