Roush announces Matt Kenseth departure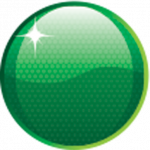 Current NASCAR Sprint Cup Series points leader Matt Kenseth will leave Roush Fenway Racing at the conclusion of the 2012 season, to be replaced by Ricky Stenhouse Jr.
The 40-year-old Kenseth has made all but one of his 552 Cup starts with Roush, scooping a championship (2003) and two Daytona 500 (2009 and 2012) victories along the way.
The #17 team's 2012 campaign has been hurt by a lack of sponsorship however, leaving team owner Jack Roush to pick up the tab for some races.
The split has been described as 'amicable', with Roush thanking his driver in an official team statement.
"I'd like to thank Matt Kenseth for his many years of loyal service," said Roush.
"Matt has been an integral part of this organization for well over a decade, and we are extremely appreciative of his accomplishments and contributions to the team, and will always consider him a part of the Roush Fenway family."
Kenseth's future was the subject of much speculation at Sonoma last weekend, with seats at both Joe Gibbs Racing and Penske Racing among those expected to open up next year.
While replacing Joey Logano in the #20 Toyota remains a possibility, a move to the Ford-bound Penske Racing now appears unlikely after the auto maker issued its own statement on Kesneth's departure from Roush.
"All of us at Ford are certainly disappointed to hear that Matt will be leaving, and he will be certainly missed by us and the Ford Racing fans," read the statement in part.
"We are thankful for Matt's winning efforts and championship-caliber success with the Roush and Ford racing programs these past 16 years, both on and off the track."
Stenhouse meanwhile is a 24-year-old Roush protégé currently contending for a second consecutive NASCAR Nationwide Series title.
Stenhouse has made just two Cup starts in his career so far, and says that Kenseth will be a hard man to replace.
"It's a huge opportunity but a tough one as well, just carrying on the winning ways," said Stenhouse.
"I don't know if you're going to replace Matt. I just look to add to Roush Fenway and hopefully be there as long as Matt did.
"He helped me out so much, so it would be an honour to be able to step in and take the same role on with someone else coming up in Roush Fenway later on down the road."
The 2012 NASCAR Sprint Cup Series continues this weekend with the Quaker State 400 from Kentucky.