Q&A: Todd Kelly on the arrival of Nissan parts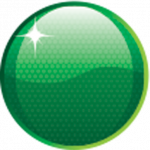 Question and answer with Todd Kelly, supplied by Nissan Australia.
QUESTION: A huge amount of parts from Nissan in the United States are now at your workshop. Many people probably don't understand just how many components have been freighted into Australia to go into the Nissan Altima V8 Supercars in 2013.
TODD KELLY: Luckily we've got one of our new factories out the back, in fact the biggest one, which is still incomplete. It's the only area of our new facility that is non-production factory. It's our new display centre and the new entry for the race team and that's the last part of the new facility that we will complete. About two thirds of that factory at the moment is full of Nissan parts air freighted from the United States.
I'm extremely impressed with how efficient the freight process has been, right from the start, given that it comes from the other side of the world. Most importantly, the Altima had not even been released when we received our deliveries. A lot of it was only just getting signed off for production.
So to tap into that and for Nissan to get us what we need to complete the design and build of these cars was extremely impressive and efficient.
QUESTION: There must be a significant level of cooperation between the race team and Nissan in establishing this supply chain. There is now not only communication between Braeside and Japan on the engine side to both Nissan and NISMO, but also a huge amount of cooperation between North America and Braeside, getting a lot of equipment here on what is a very new model.
KELLY: It's not just the actual, raw parts. We really couldn't do anything with this whole project until we had the CAD (computer aided design) of the Altima.
As you could imagine, the process to go and get all of the computer designs of a complete car three or four months before it was even released to the media, I knew that was going to be quite difficult. But again I was extremely surprised at how quick and effective the whole communication system works internally at Nissan. Initially we went into Nissan's Australian head office and did a number of conference calls to Japan and America to set this whole process up, setting the scene for the entire program and what we require to build a race car out of the road car.
The flow on of that was, even in such a large company, a fast, streamlined and effective supply chain, which was pleasantly surprising for myself and all of our engineers. We got the CAD of the car and isolated the components that we needed to build the race cars, then it was all systems go to get these parts put into production if there weren't already and try to get them air freighted over. Now we have a factory full of them and we have enough parts that we could build nine Nissan Altima V8 Supercars.
It's a pretty big statement given what a lot of the other teams already have in their stock and inventory to build next year's car. Even though we have a massive design task ahead, in certain areas we are already a long way in front of it. It's good to have that luxury with the way Nissan works.
QUESTION: Does this make the Nissan Motorsport program feel a lot closer? There are multiple elements to the process such design, engines and chassis fabrication, but when all of those genuine Nissan Altima components arrived via air freight and you actually unwrap a pallet of headlights, panels, grills, badges or the massive container with the sides of the cars, does it make it feel even more real?
KELLY: It does. We have a team of engineers that are designing the Altima race car, and we spend so long looking at the screen and how the side panel attaches to the roll cage and how things like the headlight and the boot lid and how it all fits.
When you are so involved in every aspect of the design, then you actually get the parts arrive in a massive air freight crate, it's a bit like kids in a candy shop. Everyone runs out and the part that we've all looked at and memorised over months and months is actually physically there and you can pick it up and see the part you've been looking at (on a computer screen).
One of the first things we did was to get the whole sheet metal side of the Altima and race down to the fabrication area and literally stick it to the side of the chassis. That was the first time we went 'wow this is how it will look in real life'. That was pretty cool.
We spent a long time obviously designing the whole thing and looking at the CAD before we actually saw any parts. Now to have a workshop full of parts as well, it's a lot more comforting to know that we've got all the bits that we need and we just have to get the design side of it finalised.
It's a massive task and a little bit of a daunting one to go from nothing existing to having a four car team with spares to go racing at the start of next year and testing and aerodynamic testing later this year.
It's a lot more comforting walking into the workshop and being able to pick up a part and actually being able to hold it in your hand.
QUESTION: Only a few months ago you had a media release saying that Nissan Motorsport was coming next year, and you had a test engine that you brought into Australia early. Now you have the majority of the Nissan components and there is a lot of progress in every area. The systems and planning that you have put in place for this project are huge. There might be more planning in this project than any other motorsport project conducted in Australia.
TODD KELLY: The reality of it, when it sinks in, forces everybody to be very 'awake' with the whole thing. We've got one chance to get this project done and there is no choice. If we miss deadline, we don't go car racing so it's a pretty serious thing.
You don't get put in that kind of tight timeline in many other forms of sport or industry really. You've normally got something to start with and even when car models get updated in racing it's a little bit of work here and there to get it updated.
All of the teams get a whole new car they've never dealt with and to build that alone is a massive task.
A lot of teams are working around the clock at the moment just to get their carryover cars converted to Car of the Future. So to put a Nissan in the mix as well and a new engine was certainly a bit of an awakening as to how much work we actually had.
We went in right from the start as hard as we possibly could and we have been very strict with timelines. We now have two completely separate engine divisions. We have our current Holden V8 Supercar engine crew and then we have our Nissan engine department, which has got three people full-time working on getting the Nissan engines ready. They don't have anything to do with our current cars, they are concentrating purely on the Nissan project.
That, along with the help and support through Nissan and the help and support of NISMO, has really bolstered the engine program to be on track. It's been very impressive how our engineering team have attacked that and got through the workload.
It's the same thing with the bodywork and the design of the car to get a road car onto the chassis and then design an aero kit, front bar, side skirts, the whole thing is a huge task and those engineers have also done an amazing job.
At the moment we are pretty much on-track to what we would have hoped to achieve, which is good because normally when you have a design program of this magnitude and it normally runs over by quite a bit once you actually get into it. But we've actually managed to keep it pretty close to being on-track with our projections and planning.