NASCAR closing on 2013 car sign-offs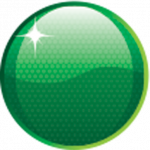 NASCAR will next week undertake comparison testing of the 2013 Sprint Cup body shapes from Chevrolet, Dodge, Ford and Toyota ahead of a final sign-off on the new cars.
Next season will mark a move away from the 'template' body format seen in NASCAR's premier division since the Car of Tomorrow was introduced in 2007, allowing the manufacturers to develop bodywork representing their respective road going models.
While Dodge, Ford, Toyota will continue to use their Charger, Fusion and Camry brands respectively, Chevrolet has taken the opportunity to move from its Impala to the Holden Commodore-based SS.
Next week's test at the AeroDyn facility in Mooresville, North Carolina, is expected to see NASCAR drape each of the new cars' panel work over one of its own uniform chassis.
The official windtunnel testing will complete the homologation of the new models, provided that each cars meets the downforce and drag numbers previously supplied to the manufacturers by NASCAR.
According to NASCAR template manager Billy Berkheimer, the individual teams will then be able to start building their 2013 contenders.
"Hopefully, when we go there we'll be able to complete the (development) process and then the manufacturers can start building parts and teams can start building cars for 2013," Berkheimer told foxsports.com.
Dodge has pressed ahead with homologating its 2013 car despite the fact that the manufacturer is yet to sign a team for next season.
While speculation has linked Richard Petty Motorsports to a move from Ford to Dodge for next year, such a deal has been denied by both Dodge and the team.
Dodge's only current squad, Penske Racing, announced in March that it will run Ford Fusions from 2013.
The 2012 NASCAR Sprint Cup Series continues this weekend with the Quaker State 400 from Kentucky.
See below for a video from Ford Racing explaining its aerodynamic development program