McLaughlin secures Indian manufacturer support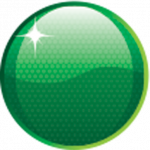 Scott McLaughlin has secured support from Indian car manufacturer Mahindra for the remaining rounds of the 2012 Dunlop Series.
Mahindra, an Indian automobile and tractor manufacturer, has joined forces with the rising V8 Supercars star, with Mahindra branding to feature prominently on McLaughlin's Fujitsu Racing Falcon.
Mahindra is India's largest manufacturer of sports utility vehicles (SUVs) and the world's highest-volume manufacturer of tractors. Mahindra's dealer network across Australia consists of over 70 dealers in both the automotive and agricultural segments.
The announcement of Mahindra's support coincides with the news that McLaughlin will move from Stone Brothers Racing to Matt Stone Racing. The new arrangement begins at next weekend's Townsville street race (July 6-8).
CLICK HERE for Speedcafe.com's story on McLaughlin's move to Matt Stone Racing.
McLaughlin currently sits second in the Dunlop Series points standings having won the last round at Barbagallo. He also dominated the previous V8 SuperTourers event at Hampton Downs near Auckland, winning all three races and setting three fastest laps and pole position.
McLaughlin is delighted to have his recent on-track success rewarded by Mahindra's support.
"It's fantastic to partner with a quality brand like Mahindra which is one of the biggest companies in India and steadily growing its presence in Australia," McLaughlin said.
"I'm proud to represent a new brand in V8 Supercars, and I hope our partnership will be a very successful one. So far it has been a great season, and with Mahindra's support I'm confident it can only get better as we aim to win the Dunlop Series this year."
Mahindra & Mahindra Ltd's Vice President of Foreign Operations Pradeep Kumar Tyagi says that it is pleased to offer McLaughlin its support.
"Scott has already shown a great deal of promise as a young driver in V8 Supercars and we are incredibly proud to support him in his goals," said Kumar Tyagi said.
"As the youngest driver to win a Dunlop Series/V8 Supercar round, Scott embodies Mahindra's corporate Rise philosophy of Accepting No Limits and I'm sure he will go on to reach new heights in V8 Supercars."