Mark Winterbottom samples Circuit of the Americas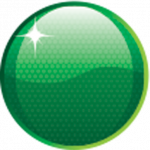 V8 Supercars star Mark Winterbottom has given the Circuit of the Americas the thumbs up after visiting the Austin, Texas facility for the first time today.
The Orrcon Steel Ford Performance Racing driver is in the United States as part of a week long tour that has included visits to the NASCAR race at Sonoma, a tour of internationally-known hot rod designer and television celebrity Jesse James's workshop, plus the new Austin, Texas circuit.
In the coming days, Winterbottom will participate in the debut of the new 'Cars Land' attraction, opening this month at the Disneyland Resort in Anaheim, California. Winterbottom played a cameo role in the Disney-PIXAR movie Cars 2.
Winterbottom drove a Ford Mustang GT through the back portion of the yet to be completed track (between Turns 5-12) and sang a high praise of the facility.
"The circuit's topography, including the dramatic changes in elevation, will make for some really fun racing and a great show for fans," Winterbottom said.
"While I didn't get to drive the full circuit, the sequence of turns I did sample were fantastic, and I can't wait to come back and take a lap around the finished racecourse. Circuit of The Americas will be a welcome addition to our future V8 Supercars line-up."
Winterbottom has also visited Austin, taking in the local eateries and entertainment hot spots.
"Austin has a really cool vibe. There's lots to see and do, and I think international visitors will find the city very sophisticated, yet laid back and welcoming," Winterbottom noted.
"It's a great destination for motorsports enthusiasts and their families because there's something for everyone in terms of good food, great shopping, exceptional music and entertainment, loads of parks and recreational activities, and, of course, a purpose-built Grand Prix circuit that will host some of the best auto racing in the world!"
The Circuit of the Americas will host its first race in November this year – the penultimate round of the Formula 1 World Championship.
See below Frosty's day in Austin