Freight arrivals increase Nissan presence at Kelly Racing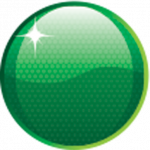 Kelly Racing's transformation into Nissan Motorsport has taken significant steps forward in recent weeks with the arrival of more than 20 pallets of freight from the car maker's bases in the United States.
The Melbourne-based race team says it has received enough Nissan Altima panels – including doors, bonnets, boot lids, guards, front and rear lights, grills, badges and mirrors – to build nine complete race cars.
The team is aiming to have six cars, four race cars and two spares, complete before the start of the 2013 season, with the first expected to hit the track for testing as early as September.
Kelly Racing's Car of the Future design team continues to work with V8 Supercars' own technical department on the homologation of the Nissan's aero package and quad-cam V8 engine, which will be fitted to the category's new common chassis .
Nissan Australia CEO Bill Peffer says that the supply of Altima parts from Michigan and Tennessee to Kelly's Braeside factory is a milestone in the return of Nissan to top line motorsport in Australia.
"The arrival of a vast array of Altima components is exciting for everyone involved in the Nissan Motorsport project," said Peffer.
"Progress towards next year is strong and the race team should be commended for tackling such an enormous task with an incredibly professional and precise approach."
Team driver and co-owner Todd Kelly said that he felt like a "kid in a candy store" when the freight arrived.
"One of the first things we did was to get the whole sheet metal side of the Altima and race down to the fabrication area and literally stick it to the side of the chassis," Kelly said.
"That was the first time we went 'wow this is how it will look in real life'. That was pretty cool."
The Nissan Altima road car goes on sale in North America in July 2012, followed by the car's Australian road launch in the second half of 2013.
CLICK HERE for a Q&A with Todd Kelly.