World Series Sprintcars announces streamlined calendar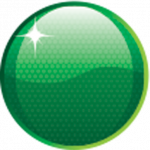 World Series Sprintcars has launched a far more compact calendar than is traditional for the Series, beginning on Boxing Day Night at Speedway City and operating over 12 rounds, including a return to Tyrepower Sydney Speedway.
With many rounds pre-Christmas in the past struck by dodgy weather, management feels as though a change to a Boxing Day kick-off rather than the traditional November date will allow them better conditions, whilst also bringing down the cost to traveling teams.
"World Series management decided to shorten the WSS season to help the traveling teams with costs of being on the road," commented WSS Race Director Shane Collins. "The obvious solution was to eliminate the pre-Christmas round which also may reduce risk for some venues with regard to inclement weather as well as some issues attracting spectators with the  lead up to Christmas"
From a commercial standpoint, the return to Sydney Speedway is crucial for the Series' viability, along with the potential to attract a large contingent of local competitors for the event.
"The return of Sydney Speedway into WSS is a major positive for both parties," said Collins. "Sydney Speedway is home to one of the best local competitor groups in the country, so this event has the potential to be a landmark show that will find a home on the national calendar for many years to come."
After night one at Speedway City, teams will race at Murray Bridge on the 27th of December, Borderline Speedway – Mt. Gambier on the 29th, Avalon the 30th and will see in the new year at Warrnambool on January 1.
Teams will be forced to race from Warrnambool to Brisbane for a January 4-5 double header at Archerfield, then a two week break before the long awaited return to Sydney, January 18-19.
From there the calendar stretches out, with a return to Adelaide on February 2 for the George Tatnell Cup, then its back to Western Australia at Manjimup on February 8, Albany February 9, Bunbury February 15-16 and the Series Grand Final will be conducted at the Perth Motorplex on the weekend of February 22-23.
Speculation still abounds about the teams that will chase the World Series Sprintcars crown this season, with organisers remaining tightlipped at this point about which of the nation's favourite sprintcar stars will be contesting the 12 rounds.
The full World Series Sprintcars calendar is as follows:
1.     Speedway City, Adelaide                                    December 26 2012
2.     Murray Bridge Speedway                                   December 27 2012
3.     Borderline Speedway, Mount Gambier          December 29 2012
4.     Avalon Speedway                                                 December 30 2012
5.     Premier Speedway, Warrnambool                  January 1 2013
6.     Supercheap Auto Archerfield Speedway        January 4/5 2013
7.     Tyrepower Sydney Speedway                            January 18/19 2013
8.     Speedway City, Adelaide                                    February 2 2013
9.     Manjimup Speedway                                           February 8 2013
10.  Attwell Park Speedway, Albany                        February 9 2013
11.  Bunbury City Speedway                                        February 15/16 2013
12.  Perth Motorplex                                                     February 22/23 2013