Volkswagen jumps into Polo WRC test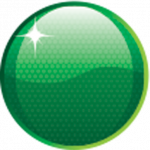 The Volkswagen Polo WRC which will be part of the 2013 World Rally Championship has been spotted testing in Finland.
Contracted driver Sebastien Ogier was at the wheel of the future WRC outright vehicle, as well as the Škoda Fabia S2000 which he has been campaigning in 2012.
Volkswagen has not confirmed if it will use the Polo WRC in any events in 2012, as it continues testing and preparing for 2013 and a full assault on the WRC with Ogier at the wheel of one of the Polos.
The Finland test was used by Volkswagen to test setups on the fast and flowing roads which make Rally Finland so famous; including many big jumps.
The Fabia was also given an extensive workout as part of preparations for August's WRC Rally Finland.
VW has been very public with its testing programme on varied surfaces, including rough and smooth gravel as well as a mixture of sealed roads throughout Europe. What is not clear is the identity of the team's second driver, although IRC Champion Andreas Mikkelsen is a firm favourite. Also in the mix could be Ford factory driver Jari-Matti Latvala, although after losing Mikko Hirvonen to Citroen, the Blue Oval is keen to retain the fast Finn.
Here is vision from the test