V8 SuperTourers restructures its management roles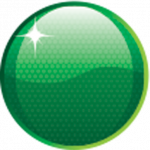 Paul Radisich's former position as CEO of the V8 SuperTourers has been filled and re-titled as the new category looks to build momentum into the second half of its inaugural season.
Internationally renowned Belgian motor racing team manager Didier Debae has been installed as the V8 SuperTourer's operations manager, effective immediately.
The category has elected not to implement a person in the role as CEO at this stage.
Debae has extensive experience on the world motorsport front, including stints in Formula 1, DTM, World Touring Cars and British Touring Cars.
The Belgian, who now calls New Zealand home, has assisted the V8 SuperTourers since its inception and according to managing director Mark Petch, was the perfect choice to drive the class forward.
"You would have to look long and hard on a global scale to find someone of Didier's experience, reputation and ability," said Petch.
"Didier now lives in New Zealand and is a former colleague of Paul Radisich and we have to thank Paul for introducing him to us earlier this year when he volunteered to assist Paul at our first race meeting.
"Since then Didier has been responsible for managing our teams over the race weekend, so we know him very well now and our teams know and respect him, so I am delighted that he has put his hand up to work for us on a full-time basis as our Operations Manager.
"We also deal with a number of suppliers in foreign countries and it's very beneficial that Didier also speaks so many languages (five) fluently."
Debae said he is looking forward to his new role.
"The V8 SuperTourer series simply has all of the basic ingredients for success in place," he said.
"The cars look great, are well engineered and sound fantastic, the drivers love them, the races are exciting and I am very confident that we are now on top of our teething issues.
"I can tell you from first-hand experience that this is a remarkable achievement and both Pace Innovations Australia and our own technical team have done a brilliant job in delivering such a fast and reliable package to the teams. The V8ST series has done it considerably quicker than many new international championships, and on a tiny budget compared to other series I have witnessed over the years.
"V8 SuperTourers has every box ticked on the sporting side and I can only see an ever-increasing demand from domestic and international drivers to be part of it, and I have already had expressions of interest from some of motorsports big name's that I have worked with in past years."
New Zealand V8 stalwart John McIntyre leads the inaugural series, having wrapped up the 'sprint' crown in the last event at Hampton Downs.
The next round of the V8 SuperTourers will be the category's first two-driver event to be held on September 1-2 – the Father's Day 400 – at Taupo.