V8s set to roll out significant Bathurst announcements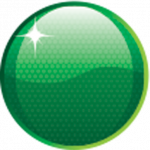 V8 Supercars is expected to roll out several significant announcements as the countdown clock looms closer to Bathurst's landmark birthday bash.
A collection of many of the iconic cars which have won the greatest race in Australia will be assembled as Mount Panorama celebrates the 50th anniversary year of the long distance touring car race.
As from this morning (Tuesday, June 26) there are 100 days to go before the commemoration begins for the event which runs from October 4-7.
V8 Supercars, along with the Bathurst Regional Council and independent consultants began a series of brain-storming meetings last year with many of the ideas to be drip-fed over the next couple of months.
The response by the public to the half-century celebration of a race, which had its roots at Phillip Island before moving to Mount Panorama in 1963, has stunned organisers and the Bathurst Regional Council.
A few months ago up to 6000 campsites were snapped up by fans within 30 minutes of going on sale forcing the council and V8 Supercars to seek additional sites for many punters who missed out on the original allocation.
Bathurst is gearing up to throw its biggest party since the city embraced the nation's bi-centennial celebrations in 1988.
"The response has been quite incredible and we are expecting a massive crowd," V8 Supercars chairman Tony Cochrane said.
"We will have 20 of the most iconic touring cars ever to win at the mountain."
Channel 7 is planning a 90-minute live show which will be broadcast from pitlane on the Friday of the race.
There are also expected to be some surprises around the town and the iconic Mount Panorama sign atop the circuit is expected to be lit up for the duration of the race week.
It is almost a formality that the record aggregate crowd of 193,647 which turned out in 2006 to honour Peter Brock, a few weeks after his untimely death will be smashed.
That year the race day crowd of 62,841 was a whopping 21,000 up over the previous race day crowd set in 2004.