PIRTEK POLL: Who is the best expert/pitlane V8 commentator?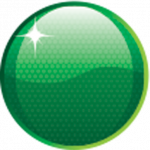 Who is the best Australian touring car expert/pitlane television commentator of all-time?
It's a question being posed to you – Speedcafe.com's loyal readers – in this week's Pirtek Poll.
After an huge response to last week's 'anchor' commentator poll, now you get the chance to have your say on the other voices behind the microphones.
Without much of a surprise, current lead commentator Neil Crompton topped the 'anchor' poll, with over 5500 individuals casting their votes. Former Network Ten anchor Leigh Diffey finished second, ahead of Network Seven stalwart Mike Raymond.
See full results of last week's Pirtek Poll in the image, right.
Generally, your anchor caller provides the colour and the blow-by-blow comments. The 'expert' and pitlane' commentators offer the insights that the viewer at home might not know, or might not be able to see.
So, who do you think is/was the best at delivering the detail that you want to know?
Allan Moffat would sometimes trip on words, but his knowledge, experience and that great Canadian accent was hard not to enjoy. What about Barry Sheene? The former 500cc motorcycle champ never raced a V8 Supercar, but he sure did love them. Maybe you think Grant Denyer was the best. Remember, Denyer used his Network Ten pitlane experience to launch his very successful TV career … Or do you prefer the calling style of the sport's modern champion, Mark Skaife?
It's a big list, so vote carefully, below …