TeamVodafone completes mammoth fundraising ride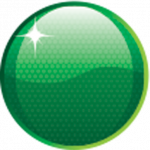 TeamVodafone is not an organisation that takes finishing second well, but yesterday, they were more than happy to accept 'silver.'
The champion V8 Supercars team competed in the 100km Brissie To Bay charity ride, established to raise money for sufferers of Multiple Sclerosis.
The 49-strong team raised a total of $54,594, over $40,000 more than they raised in the same event last year.
While the team's fund raising feat was massive, the team finished second in the donation totals, with pizza store Neo Pizza securing over $80,000.
Team drivers Craig Lowndes, Jamie Whinup and Scott Pye were joined by a number of its team members, sponsors and associates for the ride. Team manager Adrian Burgess said that the effort – on and off their bikes – was incredible.
"It was a massive effort. Last year we were chuffed with $15,000, but this year we wanted to raise more," Burgess told Speedcafe.com.
"It was disappointing not to be the highest fundraiser, but it's great that others out have raised more for a very worthwhile cause."
A little stiff and sore from the 100km ride, Burgess said that only one mechanical problem hampered their progress.
"Everyone went really well. Last year, we were plagued with punctures, handlebars coming loose, seat posts coming loose – all sorts. This year, we hardly had a drama," he said.
"Given the amount we raised, the organisers let our team start towards the front. Unfortunately, only 3km into it, we experienced our one and only puncture and we watched everyone ride past us!
"But from there, we had no injuries, no mechanicals, so it was a trouble-free run.
"It was a massive effort from the team. We have been humbled by the support from the fans too. We can't thank them enough for donating."
In total, the event raised $815,282 for the MS Australia.
TeamVodafone, and the rest of the V8 Supercars crews, are now preparing for the next event on the V8 Supercars calendar – the Sucrogen Townsville 400 on July 6-8.