Prize money on offer for Webber Tasmania Challenge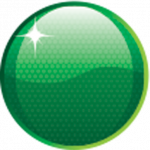 Mark Webber's adventure race, the Swisse Mark Webber Tasmania Challenge, will offer prize money for the first time in 2012, adding an additional lure for the world's best athletes to come to Tasmania for the five-day event.
The first elite pair to cross the line in Hobart on December 2 will win $20,000, with second taking a $7500 prize and third collecting $2500.
The event starts in Launceston on November 28 and will take competitors on five days across some of the island state's most rugged terrain and along its testing coastline. The event includes mountain biking, paddling and running legs, with extra challenges including orienteering, abseiling and white water rapids thrown in along the way.
Webber, who finished fourth in yesterday's European Grand Prix at Valencia and currently sits second in the world title, believes the money will be a big incentive for the top endurance racers to come to his event.
"Part of our vision for the Swisse Mark Webber Tasmania Challenge is for it to be one of the world's leading adventure races," Webber said.
""We have come a long way already since I started it back in 2006, but now we want to take the next step.
"The format changes we introduced last year were fantastic and this is another step to increase the competition at the elite end of the field.""
Team Iron House, made up of local Tasmanian Mark Padgett and Mark Hinder won last year's challenge.
Full course details are yet to be released, and the precise course is kept secret until each day of competition, but the 2012 event, which raises money for Mark Webber''s nominated charities, will start in Launceston and then take in the North East Coast of Tasmania before concluding in Hobart five days later.
The finish coincides with a citizen's event, the Swisse Mark Webber Challenge Adventure Run, a 6.5 kilometre run around the streets and parks of Hobart.