Paul Morris set for Dunlop Series return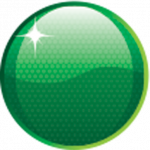 Paul Morris will make a return to Dunlop Series in Round 3 at the Sucrogen Townsville 400 with backing from Berocca.
Morris will drive his 'Kulwicki' Commodore VE chassis, originally built by the PMM team in 2008. The car was last raced by Jonathon Webb, who leased the car for this year's Australian Grand Prix support races due to his own Commodore being damaged.
Morris has secured support from Berocca for the Townsville event. Two years ago, Morris secured minor sponsorship for his V8 team from Berocca, and used this car (pictured) to launch the partnership.
The Berocca Commodore that competes at Townsville is said to look largely different to this.
It will be the Queenslander's first drive in the Dunlop Series this year, but is aiming to add Queensland Raceway, Bathurst and Winton to his Townsville commitment.
Morris says that he is using the race to "shake off the cobwebs."
"The car should be OK. It did the Grand Prix races with Webby, so it's in good condition," Morris told Speedcafe.com.
"There's obviously some good cars in there at the moment. There's a few Main Game teams entering, so the competition is ver strong.
"We'll see what we can do and go have some fun – shake off the cobwebs."
Morris has not competed in a V8 Supercars race since last year's Bathurst 1000, where he and Steve Owen finished 11th at The Great Race.
Morris will again team with Owen in this year's enduros and says he will be better prepared for Sandown and Bathurst with the extra Dunlop Series laps.
"I need to do some laps, it has been a while since I've raced," Morris said.
"The older you get, the harder it gets!
"It's the same for everybody – the more the driving you do, the better prepared you'll be."
The Sucrogen Townsville 400 will be held at the Reid Park street circuit on July 6-8.