Maldonado, Vergne handed post-race penalties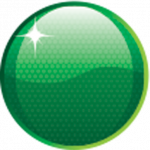 Pastor Maldonado and Jean-Eric Vergne have both received post-race penalties for driving infringements during the European Grand Prix.
The FIA stewards deemed that Maldonado was at fault for a penultimate lap contact between the Williams driver and Lewis Hamilton that occurred while the pair battled for third position.
A subsequent 20 second post-race penalty drops Maldonado two places to 12th in the final result, handing the final point to team-mate Bruno Senna.
Maldonado said post-race that he was surprised Hamilton, who was in severe tyre trouble, had been defending so heavily prior to the contact.
"He tried to put me off the track," said Maldonado of Hamilton's conduct.
"He didn't leave any room for me to stay on and do the corner side by side. I jumped over the kerb and I couldn't avoid the accident.
"I don't know why he drove like that," added the Venezuelan. "He was struggling too much with the tyres. He was completely lost and at that moment I was getting very good pace. He tried a very aggressive move on me."
Although the failure to finish dropped Hamilton from first to third in the points standings, the Briton denied that he should have simply let his faster rival through.
"You never let people past, you've got to race for every position you can get," he said.
Vergne meanwhile was handed a 10-place grid penalty for the British Grand Prix as well as a 25,000 euro fine for making contact with the Caterham of Heikki Kovalainen.
As Maldonado later attempted on Hamilton, the French rookie had been trying to overtake his Finnish rival around the outside at the time of the contact.
"I felt I was ahead and as I started to turn into the corner, we collided and his front wing clipped my rear wheel," recalled Vergne.
"There was too much damage to the floor and it was impossible to change the damaged rear wheel so there was no way for me to continue."
Adding insult to injury, Vergne and Kovalainen's respective team-mates Daniel Ricciardo and Vitaly Petrov came together late in the race, snuffing out any remaining chance the two teams had of scoring points.
While stewards did not investigate the Ricciardo/Petrov incident, Michael Schumacher's use of the DRS under yellow while defending from Mark Webber in the late laps was looked at.
The stewards noted "that the driver did make a significant reduction in speed on entering the double waved flag zone" in ruling that the Yellow Flag regulations had not been breached.