Bowyer dominates Sonoma as Ambrose struggles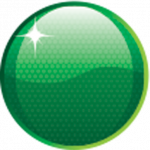 Clint Bowyer has taken a dominant victory at the Toyota/Save Mart 350 at Sonoma today.
The Toyota driver led 71 of the 112 laps and held off Tony Stewart and Kurt Busch in a green/white chequered finish.
The win was Bowyer's first on a road course, his first for 2012 and the sixth of his career.
Brian Vickers had a solid run into fourth place, ahead of Jimmie Johnson, Jeff Gordon and Greg Biffle.
For pole-sitter Marcos Ambrose, it was a frustrating day. The Tasmanian led the opening laps but spent the rest of the day struggling to stay in the top 10 due to handling issues.
A late pace car allowed Ambrose to pick up a bunch of spots in the final laps, seeing him placed eighth overall.
AJ Allmendinger and Joey Logano rounded out the top 10.
The NASCAR Sprint Cup returns to oval track competition next weekend with a Saturday night race at Kentucky Speedway.
Results, Sonoma
| | | | | | | | | |
| --- | --- | --- | --- | --- | --- | --- | --- | --- |
| | | | | | | | | |
| FIN | ST | CAR | DRIVER | MAKE | SPONSOR | PTS/BNS | LAPS | STATUS |
| 1 | – | 15 | Clint Bowyer | Toyota | 5-hour Energy | 48/2 | 112 | Running |
| 2 | – | 14 | Tony Stewart | Chevrolet | Office Depot / Mobil 1 | 42/0 | 112 | Running |
| 3 | – | 51 | Kurt Busch | Chevrolet | Phoenix Construction Services | 42/1 | 112 | Running |
| 4 | – | 55 | Brian Vickers | Toyota | RKMotorsCharlotte.com | 40/0 | 112 | Running |
| 5 | – | 48 | Jimmie Johnson | Chevrolet | Lowe's | 39/0 | 112 | Running |
| 6 | – | 24 | Jeff Gordon | Chevrolet | Drive to End Hunger | 39/1 | 112 | Running |
| 7 | – | 16 | Greg Biffle | Ford | 3M / US Stationary | 37/0 | 112 | Running |
| 8 | – | 9 | Marcos Ambrose | Ford | Stanley | 37/1 | 112 | Running |
| 9 | – | 22 | AJ Allmendinger | Dodge | Shell / Pennzoil | 35/0 | 112 | Running |
| 10 | – | 20 | Joey Logano | Toyota | The Home Depot | 34/0 | 112 | Running |
| 11 | – | 31 | Jeff Burton | Chevrolet | Wheaties | 33/0 | 112 | Running |
| 12 | – | 2 | Brad Keselowski | Dodge | Miller Lite | 32/0 | 112 | Running |
| 13 | – | 17 | Matt Kenseth | Ford | Ford EcoBoost | 31/0 | 112 | Running |
| 14 | – | 5 | Kasey Kahne | Chevrolet | Farmers Insurance | 30/0 | 112 | Running |
| 15 | – | 13 | Casey Mears | Ford | GEICO | 29/0 | 112 | Running |
| 16 | – | 29 | Kevin Harvick | Chevrolet | Rheem | 28/0 | 112 | Running |
| 17 | – | 18 | Kyle Busch | Toyota | M&M's | 27/0 | 112 | Running |
| 18 | – | 39 | Ryan Newman | Chevrolet | Quicken Loans / Childrens Tumor Foundation | 26/0 | 112 | Running |
| 19 | – | 1 | Jamie McMurray | Chevrolet | McDonald's | 25/0 | 112 | Running |
| 20 | – | 27 | Paul Menard | Chevrolet | Menards / Moen | 24/0 | 112 | Running |
| 21 | – | 99 | Carl Edwards | Ford | Aflac | 23/0 | 112 | Running |
| 22 | – | 56 | Martin Truex Jr. | Toyota | NAPA Auto Parts | 23/1 | 112 | Running |
| 23 | – | 88 | Dale Earnhardt Jr. | Chevrolet | Diet Mountain Dew / National Guard / 7-Eleven | 21/0 | 112 | Running |
| 24 | – | 47 | Bobby Labonte | Toyota | Clorox | 20/0 | 112 | Running |
| 25 | – | 195 | Scott Speed | Ford | Leavine Family Racing | 19/0 | 112 | Running |
| 26 | – | 38 | David Gilliland | Ford | 1-800LoanMart | 18/0 | 112 | Running |
| 27 | – | 34 | David Ragan | Ford | Green 1 High Performance Green | 17/0 | 112 | Running |
| 28 | – | 43 | Aric Almirola | Ford | Medallion Financial | 16/0 | 110 | In Pit |
| 29 | – | 32 | Boris Said | Ford | HendrickCars.com | 15/0 | 110 | Running |
| 30 | – | 26 | Josh Wise * | Ford | MDS Transport | 14/0 | 110 | Running |
| 31 | – | 83 | Landon Cassill | Toyota | Burger King / Dr Pepper | 13/0 | 110 | Running |
| 32 | – | 78 | Regan Smith | Chevrolet | Furniture Row / Farm American | 12/0 | 109 | Running |
| 33 | – | 249 | J.J. Yeley | Toyota | America Israel Racing / JPO Absorbents | 11/0 | 107 | Running |
| 34 | – | 42 | Juan Montoya | Chevrolet | Target | 10/0 | 107 | Running |
| 35 | – | 11 | Denny Hamlin | Toyota | FedEx Ground | 9/0 | 98 | In Pit |
| 36 | – | 93 | Travis Kvapil | Toyota | Burger King / Dr Pepper | 8/0 | 92 | Running |
| 37 | – | 36 | Dave Blaney | Chevrolet | Tommy Baldwin Racing | 7/0 | 84 | In Pit |
| 38 | – | 10 | Tomy Drissi | Chevrolet | Ice Age Continental Drift | 6/0 | 78 | In Pit |
| 39 | – | 7 | Robby Gordon | Dodge | MAPEI / SaveMart Supermarkets | 5/0 | 73 | In Pit |
| 40 | – | 98 | David Mayhew | Ford | Phil Parsons Racing | 0 | 25 | In Pit |
| 41 | – | 33 | Stephen Leicht * | Chevrolet | Little Joes Autos.com | 3/0 | 22 | In Pit |
| 42 | – | 119 | Chris Cook | Toyota | Humphrey Smith Racing | 2/0 | 13 | In Pit |
| 43 | – | 87 | Joe Nemechek | Toyota | AM / FM Energy Wood & Pellet Stoves | 0 | 1 | Out of Race |