Australian scores solid results at Spa-Francorchamps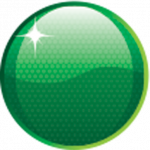 Australian racer Jordan Oon took two top four places away from his first visit to the famous Spa-Francorchamps circuit in Belgium, a visit made for the third round of the 2012 European Formula 3 Open season.
Despite the impressive results, it wasn't all smooth sailing for Oon.
In qualifying for the first of the two races, the West Australian struggled with traffic due to a strategic error, which left him eighth on the grid.
He quickly recovered from the setback, charging through the field in the opening race to finish second in the Copa class. The rousing drive included four separate overtaking manoeuvres into the challenging Le Combes complex.
Having learnt from the mistakes of the first qualifying session, Oon's Team West-Tec squad took a different approach to strategy for the second session. The result was a much improved result, with Oon qualifying fifth fastest.
After making a bad start to Race 2, Oon went painfully close to bagging another podium, a freak rain shower cutting the race short just as he was mounting a challenge for third place. With the race being called off, Oon was forced to settle for fourth, a result that cements his third place in the standings after three rounds.
"Overall I'm happy with how the weekend went. We came to Belgium expecting to be right up the front, and the initial pace in free practice was good," Oon said.
"Some errors here and there cost us the opportunity to fight for the lead in the two races, but managing to battle through the pack and pull off a podium finish from the back of the grid in Race 1 was very encouraging, especially this early in the season."
The next round of European Formula 3 Open will be held at Brands Hatch, England on July 13-15.