Ambrose: We'll learn from Sonoma mistakes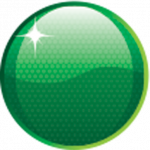 Marcos Ambrose says that his Richard Petty Motorsports team will learn from mistakes made at Sonoma today, which cost him a chance at victory.
The Australian claimed his second NASCAR pole in as many weeks, only to suffer from handling issues throughout the race.
The Stanley Ford Fusion led the opening 12 laps, earning the bonus point for leading the opening lap, before Jeff Gordon made his move. Ambrose fell back through the field, to be eighth at the time of the first pit stop on lap 33 of 110.
Subsequent to tyre air pressure adjustments at the service, the car stabilised, with Ambrose hovering around 10th position for the next stint of racing.
Making his second green flag pit stop on lap 70, the Richard Petty Motorsports crew made further changes to the car, and with other competitors running out of fuel, Ambrose found himself in seventh position on lap 76.
By the time the first caution of the day waved for the crashed car of Tommy Drissi on lap 81, Ambrose was ninth, using the opportunity to head to the pits for further adjustments and a new set of Goodyears.
Restarting from 11th, Ambrose was shuffled out wide, and dropped back to 16th.
Ambrose rebounded to be 13th when a three car pile-up with four laps remaining slowed the field for only the second time.
With the field facing a two lap green-white-chequered flag run to the finish, Ambrose dug deep and climbed to eighth at very last corner.
The race was won by Clint Bowyer. CLICK HERE for Speedcafe.com's race report and results.
Ambrose says that recovering for his fourth top 10 finish of 2012 was a strong result, considering the issues he faced.
"We missed it, but we did a good job to recover and get a top 10 out of it," Ambrose said.
"I just feel bad for my Stanley team. We will take it and move on.
"We got the pole and had a lot of speed; we'll learn from it and head to Kentucky next weekend."
The NASCAR Sprint Cup returns to oval track competition this Saturday night at Kentucky Speedway.