Mark Winterbottom gets NASCAR fix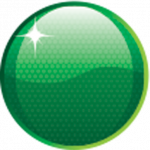 Mark Winterbottom has climbed aboard Marcos Ambrose's NASCAR Sprint Cup Ford at Sonoma – although it was while it was stationary in the garage area.
The former Stone Brothers Racing stablemates swapped stories on recent times during practice for the Toyota/Savemart 350.
Frosty picked a great weekend to have his first look at the NASCAR Sprint Cup with Ambrose set to start tomorrow's race at the roadcourse in Northern California from the pole position.
The Orrcon Steel Ford Performance Racing driver is in the US as part of a promotional tour for the new Cars Land at Disneyland in the coming days. Part of this visit included time to meet Ambrose's boss 'The King' Richard Petty.
Organised with the assistance of Ford Racing in the US, Winterbottom was given a true insight into the world of NASCAR.
Ambrose will aim to win his second Sprint Cup race tomorrow morning Australian time.
See below for a gallery of images of Winterbottom with Ambrose.