Winners, grinners and spinners at Billy Cart Dash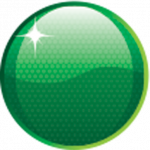 A four-year-old has stolen the hearts of the enthusiastic crowd who turned out for the inaugural Speedcafe.com Variety Billy Cart Dash held in Townville, North Queensland, this afternoon.
Close to 700 children, families, schools, local businesses and defence teams cheered as tiny Will Rehbein from Heatley broke into a face-splitting grin and raced up the hill to accept his Encouragement Award trophy from radio host and V8 race-caller Glenn 'Minty' Mintern.
See photo gallery below for Will in his 'Batman' cart.
The event raised an estimated $10,000 for children's charity Variety through the fundraising efforts of the Townsville community, including a massive cheque for $4300 from the hard-core army team from Army Field Workshops, who also took out the hotly-contested Defence Cup from close rivals, the RAAF 27 SQN MEOMS team.
Thirty-five billy cart teams entered the inaugural event in Townsville, with double the number of entries estimated for next year's eagerly awaited event.
The official Speedcafe.com team took out best times in both the downhill race (31 seconds for the 250m course) as well as their unbeatable time of 1m24s for the tricky obstacle course which featured water and sand hazards, tyres and hay bales.
Event organiser Andy Toulson said the inaugural billy cart event had been a huge success, and thanked the Townsville community for their incredible generosity and community spirit.
"There wasn't a kid or adult out here today who didn't have the world's biggest grin on their faces," she said.
"Everyone had an absolute ball, and competed in the spirit of the day, which was to raise funds for the children's charity Variety.
"Every one of these kids today knew they were raising money for fellow kids who were disadvantaged or had special needs, and couldn't join in the fun they themselves had today.
"The event was supported from the get-go by local businesses, as well as the amazing Speedcafe.com team, and we already have a million ideas – and huge community support – for next year's event."
Townsville is now preparing itself for V8 Supercars fever, with its once-a-year race meeting to be held around the popular Reid Park street circuit on July 6-8.
Are you going to the Townsville event? Looking for the coolest party in town on Sunday night? Book your tickets now for Speedcafe.com's Greenroom.
CLICK HERE for full details on securing your place in Speedcafe's Greenroom.
See below for Luke Dempsey's photo gallery from today's Speedcafe.com Variety Billy Cart Dash