Timo Glock forced out of Valencia race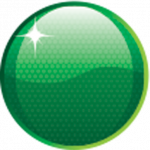 German Timo Glock has been ruled out of the Grand Prix of Europe due to a stomach bug.
After missing Saturday's qualifying session, the Marussia driver has suffered from a intestinal infection over the Valencia weekend and has taken doctors' advice to sit out the event.
Glock will return to his home later today.
A team statement confirmed that Glock will miss the Spanish street race.
"Timo received medical guidance yesterday afternoon and his symptoms suggest that he is suffering from an intestinal infection," the statement read.
"He has been advised that it would be unwise for him to race given the severity of the complaint and that he should focus instead on recuperating."
Glock, who had completed 44 laps in Friday's and Saturday's practice sessions in Spain, spent Saturday evening resting at his hotel in Valencia and is said to be in good spirits.
Red Bull Racing's Sebastian Vettel wil start from pole for today's race.
CLICK HERE for Speedcafe.com's qualifying report.
See below for Speedcafe.com's European Grand Prix Race Guide
Open publication – Free publishing – More f1