Tasmanian duo takes third Cooper Memorial Trophy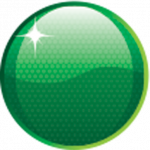 Tasmanian duo Adam Beechey and Dean Croswell have created their own little piece of Australian motorsport history, winning their third-consecutive Ashley Cooper Memorial Trophy in the V8 Commodore Cup at Winton today.
Ahead of a lean field, the Donut King duo took Race 1 yesterday but were faced with a resurgent Ross McGregor/Geoff Emery in today's second 30 minute mini-enduro.
McGregor and Emery sliced past the first race winners in the closing stages to take an emphatic win, but Beechey and Croswell's secured the win with the most round points.
Local combination Jordan Symes and Steve Courtis finished third overall in an impressive performance.
In the Dial Before You Dig Australian Saloon Car Series, a final race battle for the lead between Josh Kean and Simon Tabinor also turned out to be a battle for the round win.
Kean held out his fellow Holden driver after a stern challenge in the final laps to win the race and the round.
Gavin Ross finished third with defending champion Matt Lovell fourth, just ahead of Sam Milton's similar Falcon. Kean won two of the three races at the rural circuit but consistent pressure from the likes of Tabinor and Lovell made it one of the closest Saloon Car rounds for some time.
The Hi-Tec Oils Australian Swift Racing Series saw category newcomer Damian Ward take the round win, claiming two of the three races in the increasingly competitive one-make championship.
Reece Murphy won Race 2 and finished second to keep his strong position in the championship – defending champion Allan Jarvis only managing fifth overall to keep the title fight close.
The Australian GT Championship, GT3 Cup Challenge and V8 Touring Cars also competed at Winton.
CLICK HERE for today's Australian GT Championship report.
CLICK HERE for today's GT3 Cup Challenge report.
CLICK HERE for today's V8 Touring Cars report.
The next round of the Shannons Nationals presented by Hi-Tec Oils will be staged at the newly-renamed Sydney Motorsport Park on July 13-15.