Surprise winner allows Chris Holder to close in on SGP lead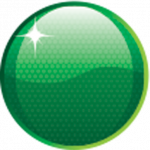 Australia's Chris Holder has ended the Polish Speedway Grand Prix level pegging with fellow Australian, Jason Crump on the points standings with a second placed finish behind surprise winner, Martin Vaculik.
Holder and Crump are now nine points behind defending World Champion, Greg Hancock as the Championship chase hits the halfway point.
Vaculik was the Series first reserve and got the call up as Jarek Hampel wasn't able to compete in front of his home crowd after breaking his leg.
Continuing the upset theme, largely unknown Bartosz Zmarzlik finished the event in third placing.
Crump walked away with a disappointing five points.
WORLD CHAMPIONSHIP STANDINGS (TOP 10):
1 Greg Hancock 87
2 Jason Crump 78
3 Chris Holder 78
4 Nicki Pedersen 72
5 Tomasz Gollob 64
6 Fredrik Lindgren 63
7 Emil Sayfutdinov 58
8 Andreas Jonsson 47
9 Jaroslaw Hampel 46
10 Antonio Lindback 40