Kane Rose fights back to claim GT3 Cup round win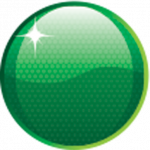 Kane Rose has secured back-to-back round wins in the Porsche Staff Solutions International GT3 Cup Challenge series this weekend – but it wasn't all clear sailing on the road to victory.
The Melbournian took out the first sprint race this morning – having already won the 30-lap enduro last night – but was turned around in the final race later in the day, putting his hopes for a second round win in a row in doubt.
A strong comeback drive, however, ensured he had enough points to finish the job and maintain a relatively comfortable series lead over John Modystach, who finished second overall this weekend.
Rose won at Phillip Island in May and his second round win in a row has elevated him to clear title favouritism, though three rounds still remain in the all-Porsche category.
Rookie Michael Almond was a competitive third overall, Jeff Bobik carving his way through the field in today's 10-lap finale to end an otherwise frustrating weekend on a high with a competitive race victory.
Bobik was pleased to end the day with a race win.
While Bobik struggled early in the weekend, failing to finish Race 1 after contact with Morriss, the 2011 series runner-up was pleased to finish his weekend on a high note.
"The only good part of the weekend was Race 3 for us. I had a good start and got to where I wanted to be from 11th on the grid. I just waited until my car came good and then attacked," said Bobik.
"It was a good race; I'm happy to get that win the after a shaky start to the weekend."
Rose's round win extends his outright series lead to 49 points over Modystach, with Race 3 winner Bobik a further 40 points behind.
"It was a good round for us overall. We pulled a gap in the points which you've got to do in this championship. We got good points in the first two races and, while the third race didn't go to plan, we still managed to get a few points out of it," said Rose.
"I got an average start in Race 3; I bogged down at the start and I had to have another go at the clutch. A couple of cars went passed and then we got served on the second corner and had to come back from there.
"We haven't been to the next two tracks at the championship so that will be interesting and a challenge at the same time. It'll be good fun."
The next round of the Porsche Staff Solutions International GT3 Cup Challenge will be held at Sydney Motorsport Park on July 13-15.