Alonso takes stunning European Grand Prix victory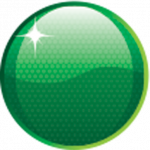 Fernando Alonso has stormed from 11th on the grid to take a highly popular victory in the European Grand Prix at the Valencia Street Circuit.
A mixture of inspired on-track passes and two strong pitstops saw the Ferrari up to third by the time the race restarted from a debris-induced Safety Car just past its halfway point.
An overtake on Romain Grosjean at the restart and a mechanical problem for long-time leader Sebastian Vettel subsequently handed the Spaniard the front-running.
Alonso eventually finished 6.4s clear of Kimi Raikkonen, who took second place from Lewis Hamilton with just two laps remaining as the McLaren's tyres faded.
Michael Schumacher scored the first podium of his 'second career' after taking advantage of a penultimate lap clash between Hamilton and Pastor Maldonado that saw the McLaren driver's day end in the fence.
Mark Webber was fourth having joined Schumacher in making a late-stop for tyres, while Nico Hulkenberg, Nico Rosberg and the one-stopping Paul di Resta filled fifth through seventh.
Jenson Button, Sergio Perez and a front-wing-less Maldonado rounded out the top 10.
Grosjean joined Vettel on the retirements list after his Lotus ground to a half with an alternator failure while chasing Alonso with 17 laps remaining.
Kamui Kobayashi and Jean-Eric Vergne had earlier found themselves on the sidelines after clashing with Felipe Massa and Vitaly Petrov respectively.
Kobayashi's ill-fated passing attempt on his Ferrari rival earned the Japanese driver a five-place grid penalty for the following race at Silverstone.
The Sauber driver had also collided with Bruno Senna earlier in the race – the Brazilian recovering to finish 11th despite taking a puncture and a drive-through penalty from the incident.
Daniel Ricciardo meanwhile was 12th after a late clash with Vitaly Petrov. The Caterham had run 10th with only a handful of laps remaining but was unable to hold on for the team's first points.
The result sees Alonso and Webber move ahead of Hamilton in the points standings, with Alonso now holding a 20 point lead over the Australian.
See below for the full race result and points standings, updated to include a 20s post-race penalty for Maldonado
CLICK HERE for more on Maldonado's penalty

| | | | | | |
| --- | --- | --- | --- | --- | --- |
| Pos | Driver | Team | Laps | Time/Retired | Grid |
| 1 | Fernando Alonso | Ferrari | 57 | Winner | 11 |
| 2 | Kimi Räikkönen | Lotus-Renault | 57 | +6.4 secs | 5 |
| 3 | Michael Schumacher | Mercedes | 57 | +12.6 secs | 12 |
| 4 | Mark Webber | Red Bull Racing-Renault | 57 | +13.6 secs | 19 |
| 5 | Nico Hulkenberg | Force India-Mercedes | 57 | +19.9 secs | 8 |
| 6 | Nico Rosberg | Mercedes | 57 | +21.1 secs | 6 |
| 7 | Paul di Resta | Force India-Mercedes | 57 | +22.8 secs | 10 |
| 8 | Jenson Button | McLaren-Mercedes | 57 | +24.6 secs | 9 |
| 9 | Sergio Perez | Sauber-Ferrari | 57 | +27.7 secs | 15 |
| 10 | Bruno Senna | Williams-Renault | 57 | +35.9 secs | 14 |
| 11 | Daniel Ricciardo | STR-Ferrari | 57 | +37.0 secs | 17 |
| 12 | Pastor Maldonado | Williams-Renault | 57 | +44.6 secs | 3 |
| 13 | Vitaly Petrov | Caterham-Renault | 57 | +75.8 secs | 20 |
| 14 | Heikki Kovalainen | Caterham-Renault | 57 | +94.6 secs | 16 |
| 15 | Charles Pic | Marussia-Cosworth | 57 | +96.5 secs | 23 |
| 16 | Felipe Massa | Ferrari | 56 | +1 Lap | 13 |
| 17 | Pedro de la Rosa | HRT-Cosworth | 56 | +1 Lap | 21 |
| 18 | Narain Karthikeyan | HRT-Cosworth | 56 | +1 Lap | 22 |
| 19 | Lewis Hamilton | McLaren-Mercedes | 55 | +2 Laps | 2 |
| Ret | Romain Grosjean | Lotus-Renault | 40 | +17 Laps | 4 |
| Ret | Sebastian Vettel | Red Bull Racing-Renault | 33 | +24 Laps | 1 |
| Ret | Kamui Kobayashi | Sauber-Ferrari | 33 | +24 Laps | 7 |
| Ret | Jean-Eric Vergne | STR-Ferrari | 26 | +31 Laps | 18 |
| DNS | Timo Glock | Marussia-Cosworth | 0 | +57 Laps | 24 |
See below for the updated points standings
| | | |
| --- | --- | --- |
| Pos | Driver | Points |
| 1 | Fernando Alonso | 111 |
| 2 | Mark Webber | 91 |
| 3 | Lewis Hamilton | 88 |
| 4 | Sebastian Vettel | 85 |
| 5 | Nico Rosberg | 75 |
| 6 | Kimi Räikkönen | 73 |
| 7 | Romain Grosjean | 53 |
| 8 | Jenson Button | 49 |
| 9 | Sergio Perez | 39 |
| 10 | Pastor Maldonado | 29 |
| 11 | Paul di Resta | 27 |
| 12 | Kamui Kobayashi | 21 |
| 13 | Michael Schumacher | 17 |
| 14 | Nico Hulkenberg | 17 |
| 15 | Bruno Senna | 16 |
| 16 | Felipe Massa | 11 |
| 17 | Jean-Eric Vergne | 4 |
| 18 | Daniel Ricciardo | 2 |
| 19 | Heikki Kovalainen | 0 |
| 20 | Vitaly Petrov | 0 |
| 21 | Timo Glock | 0 |
| 22 | Charles Pic | 0 |
| 23 | Narain Karthikeyan | 0 |
| 24 | Pedro de la Rosa | 0 |