Vettel tops practice in upgraded Red Bull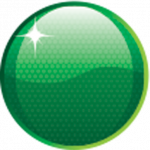 Sebastian Vettel has set the pace during practice for Sunday's European Grand Prix at the Valencia Street Circuit.
Driving a Red Bull RB8 sporting a substantial aerodynamic upgrade kit, the two-time and reigning World Champion set a best time of 1:39.33s during the second of two 90 minute sessions.
Vettel had earlier trailed Practice 1 pace-setter Pastor Maldonado by just 0.08s to be second fastest in the opening session.
Nico Hulkenberg's effort in the afternoon would put the Force India driver second quickest for the day, while Kamui Kobayashi, Michael Schumacher and Bruno Senna completed the top five.
Points leader Lewis Hamilton could manage no better than 14th, albeit just 0.81s adrift of Vettel's pace.
A third practice session will take place on Saturday prior to qualifying.
See below for the full Practice 2 result
| | | | | |
| --- | --- | --- | --- | --- |
| Pos | Driver | Team | Time/Retired | Gap |
| 1 | Sebastian Vettel | Red Bull Racing-Renault | 1:39.334 | |
| 2 | Nico Hulkenberg | Force India-Mercedes | 1:39.465 | 0.131 |
| 3 | Kamui Kobayashi | Sauber-Ferrari | 1:39.595 | 0.261 |
| 4 | Michael Schumacher | Mercedes | 1:39.601 | 0.267 |
| 5 | Bruno Senna | Williams-Renault | 1:39.644 | 0.310 |
| 6 | Paul di Resta | Force India-Mercedes | 1:39.700 | 0.366 |
| 7 | Fernando Alonso | Ferrari | 1:39.733 | 0.399 |
| 8 | Romain Grosjean | Lotus-Renault | 1:39.868 | 0.534 |
| 9 | Mark Webber | Red Bull Racing-Renault | 1:39.901 | 0.567 |
| 10 | Nico Rosberg | Mercedes | 1:39.926 | 0.592 |
| 11 | Kimi Räikkönen | Lotus-Renault | 1:39.945 | 0.611 |
| 12 | Jenson Button | McLaren-Mercedes | 1:39.990 | 0.656 |
| 13 | Pastor Maldonado | Williams-Renault | 1:40.075 | 0.741 |
| 14 | Lewis Hamilton | McLaren-Mercedes | 1:40.147 | 0.813 |
| 15 | Felipe Massa | Ferrari | 1:40.244 | 0.910 |
| 16 | Sergio Perez | Sauber-Ferrari | 1:40.511 | 1.177 |
| 17 | Vitaly Petrov | Caterham-Renault | 1:40.963 | 1.629 |
| 18 | Daniel Ricciardo | STR-Ferrari | 1:41.121 | 1.787 |
| 19 | Heikki Kovalainen | Caterham-Renault | 1:41.197 | 1.863 |
| 20 | Jean-Eric Vergne | STR-Ferrari | 1:41.263 | 1.929 |
| 21 | Timo Glock | Marussia-Cosworth | 1:42.424 | 3.090 |
| 22 | Charles Pic | Marussia-Cosworth | 1:42.958 | 3.624 |
| 23 | Narain Karthikeyan | HRT-Cosworth | 1:44.201 | 4.867 |
| 24 | Pedro de la Rosa | HRT-Cosworth | 1:44.260 | 4.926 |
See below for the full Practice 1 result
| | | | | |
| --- | --- | --- | --- | --- |
| Pos | Driver | Team | Time/Retired | Gap |
| 1 | Pastor Maldonado | Williams-Renault | 1:40.890 | |
| 2 | Sebastian Vettel | Red Bull Racing-Renault | 1:40.973 | 0.083 |
| 3 | Mark Webber | Red Bull Racing-Renault | 1:40.984 | 0.094 |
| 4 | Jenson Button | McLaren-Mercedes | 1:40.994 | 0.104 |
| 5 | Fernando Alonso | Ferrari | 1:41.065 | 0.175 |
| 6 | Paul di Resta | Force India-Mercedes | 1:41.105 | 0.215 |
| 7 | Michael Schumacher | Mercedes | 1:41.117 | 0.227 |
| 8 | Lewis Hamilton | McLaren-Mercedes | 1:41.158 | 0.268 |
| 9 | Nico Rosberg | Mercedes | 1:41.182 | 0.292 |
| 10 | Kimi Räikkönen | Lotus-Renault | 1:41.620 | 0.730 |
| 11 | Romain Grosjean | Lotus-Renault | 1:41.784 | 0.894 |
| 12 | Kamui Kobayashi | Sauber-Ferrari | 1:41.838 | 0.948 |
| 13 | Sergio Perez | Sauber-Ferrari | 1:41.861 | 0.971 |
| 14 | Felipe Massa | Ferrari | 1:42.109 | 1.219 |
| 15 | Jules Bianchi | Force India-Mercedes | 1:42.175 | 1.285 |
| 16 | Valtteri Bottas | Williams-Renault | 1:42.299 | 1.409 |
| 17 | Heikki Kovalainen | Caterham-Renault | 1:42.442 | 1.552 |
| 18 | Jean-Eric Vergne | STR-Ferrari | 1:42.758 | 1.868 |
| 19 | Daniel Ricciardo | STR-Ferrari | 1:42.777 | 1.887 |
| 20 | Vitaly Petrov | Caterham-Renault | 1:43.209 | 2.319 |
| 21 | Charles Pic | Marussia-Cosworth | 1:44.173 | 3.283 |
| 22 | Pedro de la Rosa | HRT-Cosworth | 1:44.996 | 4.106 |
| 23 | Narain Karthikeyan | HRT-Cosworth | 1:45.120 | 4.230 |
| 24 | Timo Glock | Marussia-Cosworth | 1:45.338 | 4.448 |
See below for Speedcafe.com's European Grand Prix Race Guide
Here is the Foxsports News report