Sebastien Loeb in the box seat at Rally NZ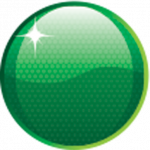 Sebastien Loeb has come out on top on a day-long battle with Citroen Total World Rally Team Mikko Hirvonen to finish the second leg of Brother Rally New Zealand with a small 6.4second lead over his Finnish team-mate.
Ford World Rally Team driver Petter Solberg climbed from fourth to third thanks to a trouble-free day heading fellow Ford Fiesta RS WRC driver Evgeny Novikov. Solberg is 87 seconds behind Hirvonen.
"We've had a good battle with Mikko today," said Loeb.
"It's been difficult this afternoon, very slippery and I really don't like that Girls High School stage. It's very technical and I lost about eight seconds there this morning. It's exciting to have a battle with Mikko and tomorrow I will have to push to keep him behind."
Factory Ford driver Jari-Matti Latvala battled back after yesterday's off-road excursion to claim two fastest stage times. The driver is eighth going into the rally's final day.
M-Sport Ford driver Ott Tanak is fifth ahead of Citroen Junior driver Thierry Neuville, with MINI WRC Team's Dani Sordo sixth.
Portugal's Armindo Araujo holds ninth at the wheel of a MINI John Cooper Works WRC despite losing time throughout the day with damper-related problems.
Rounding off the top ten is Monster World Rally Team's Ken Block who is positively glowing on his return to the WRC.
The final day of Rally New Zealand will challenge the WRC crews with seven special stages that cover 61.33 competitive kilometres. The day will commence with the Burnside/Wech Access test, due to go live at 8:08hrs local time.
Rally New Zealand : End of Leg 2
| | | | |
| --- | --- | --- | --- |
| 1 | Sebastien Loeb | Citroen DS3 WRC | 3:27:51.9 |
| 2 | Mikko Hirvonen | Citroen DS3 WRC | +0:06.4 |
| 3 | Petter Solberg | Ford Fiesta RS WRC | +1:33.3 |
| 4 | Evgeny Novikov | Ford Fiesta RS WRC | +2:02.5 |
| 5 | Ott Tanak | Ford Fiesta RS WRC | +2:23.8 |
| 6 | Thierry Neuville | Citroen DS3 WRC | +2:47.2 |
| 7 | Dani Sordo | Mini John Cooper Works | +3:05.9 |
| 8 | Jari-Matti Latvala | Ford Fiesta RS WRC | +4:58.0 |
| 9 | Armindo Araujo | Mini John Cooper Works | +8:21.1 |
| 10 | Ken Block | Ford Fiesta RS WRC | +9:07.6 |