Kane Rose's spin and win in GT3 Cup at Winton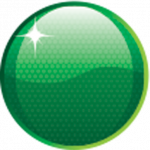 Kane Rose has shot to the lead of the Jim Richards Endurance Trophy standings after an eventful victory in the opening Porsche Staff Solutions International GT3 Cup Challenge Australia race at Winton Motor Raceway today.
Pole-sitter Rose took the early lead in the 30-lap endurance race and created a lengthy gap between him and his nearest rivals Brent Odgers and Michael Almond.
A Lap 10 Safety Car to retrieve the stricken car of Fraser Ross negated Rose's big lead, but when racing resumed, continued to go on his merry way.
Rose, however, spun on the second to last corner on Lap 21, dropping him to fourth with nine laps remaining.
This left Odgers and Almond to battle for the lead, but Rose wasn't finished with. He soon passed Jon Trende for third and ultimately regained his spot at the front with four laps to go, winning by five seconds over Odgers, Almond and Trende.
"We had a bit of an incident, that we weren't hoping for, in the middle of the race. I just selected the wrong gear into the corner and spun the back of the car around, losing a few positions," said Rose.
"I wasn't hoping that the race would get that interesting, but it was a good fun race and it was great dicing in the last couple of laps with some blokes who race hard, but clean.
"We'll take it one step at a time [regarding the Jim Richards Endurance Trophy title] but I haven't been to Queensland Raceway and there are a few guys who are locals who will be quite quick there."
Rose's impressive performance extends his lead in the Porsche series to 46 points over John Modystach, John Goodacre, Jeff Bobik and John Morriss.
Behind the top four placegetters was Philip Woodbury, scored an impressive fifth place – his best for the season – ahead of Modystach, Adam Marjoram, Stephen Grove, Goodacre, Xavier West and Morriss.
Bobik and Morriss came into contact at Turn 7 on Lap 17, ending the race for Bobik and dropping Morriss down the order, eventually recovering to finish 11th.
Races 2 and 3 of the Porsche Staff Solutions International GT3 Cup Challenge Australia will be held tomorrow at the Winton circuit.