Dario Franchitti wins Iowa pole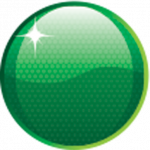 Dario Franchitti has taken his second consecutive pole position in the IZOD IndyCar Series winning the third heat race at the Iowa Corn Indy 250.
The series champion just made it into the heat race in the qualifying session, but was the dominate force in the 30 lap sprint.
Driving the Target Chip Ganassi Racing Honda, Franchitti passed Marco Andretti (who yesterday was confirmed as Todd Kelly's co-driver at the Armor All Gold Coast 600 in October) on Lap #8 in the event that determined the first four rows for the 250-lap race under the lights tomorrow.
It was the second consecutive week that Franchitti has started on the pole. Helio Castroneves will join Franchitti on the front row. Andretti and Andretti Autosport teammate James Hinchcliffe will be on Row 2.
Team Penske teammates Ryan Briscoe and Will Power, the IZOD IndyCar Series championship points leader, will start on Row 3. Ryan Hunter-Reay, the winner last week at Milwaukee, will be on Row 4 with Scott Dixon.
Heat one results
| | | | | |
| --- | --- | --- | --- | --- |
| 1 | Graham Rahal | Ganassi | Honda | 30 laps |
| 2 | Josef Newgarden | Fisher | Honda | +6.2134 |
| 3 | JR Hildebrand | Panther | Chevrolet | +6.5594 |
| 4 | EJ Viso | KV | Chevrolet | +7.4531 |
| 5 | Oriol Servia | Panther/DRR | Chevrolet | +8.3586 |
| 6 | Mike Conway | Foyt | Honda | +10.8144 |
| 7 | Ed Carpenter | Carpenter | Chevrolet | +13.4036 |
| 8 | Takuma Sato | Rahal | Honda | +18.5671 |
Heat two results
| | | | | |
| --- | --- | --- | --- | --- |
| 1 | Tony Kanaan | KV | Chevrolet | 30 laps |
| 2 | Alex Tagliani | Herta | Honda | +3.1255 |
| 3 | Rubens Barrichello | KV | Chevrolet | +6.0818 |
| 4 | Justin Wilson | Coyne | Honda | +7.9310 |
| 5 | Charlie Kimball | Ganassi | Honda | +10.0818 |
| 6 | Katherine Legge | Dragon | Chevrolet | +13.7490 |
| 7 | James Jakes | Coyne | Honda | +14.0032 |
| 8 | Simona de Silvestro | HVM | Lotus | + 1 lap |
| 9 | Simon Pagenaud | Schmidt | Honda | + 1 lap |
Heat three results 
| | | | | |
| --- | --- | --- | --- | --- |
| 1 | Dario Franchitti | Ganassi | Honda | 30 laps |
| 2 | Helio Castroneves | Penske | Chevrolet | +1.4671 |
| 3 | Marco Andretti | Andretti | Chevrolet | +5.1884 |
| 4 | James Hinchcliffe | Andretti | Chevrolet | +5.9813 |
| 5 | Ryan Briscoe | Penske | Chevrolet | +6.5813 |
| 6 | Will Power | Penske | Chevrolet | +7.3542 |
| 7 | Ryan Hunter-Reay | Andretti | Chevrolet | +7.8433 |
| 8 | Scott Dixon | Ganassi | Honda | +9.2963 |
Starting order: 
| | | | |
| --- | --- | --- | --- |
| 1 | Dario Franchitti | Ganassi | Honda |
| 2 | Helio Castroneves | Penske | Chevrolet |
| 3 | Marco Andretti | Andretti | Chevrolet |
| 4 | James Hinchcliffe | Andretti | Chevrolet |
| 5 | Ryan Briscoe | Penske | Chevrolet |
| 6 | Will Power | Penske | Chevrolet |
| 7 | Ryan Hunter-Reay | Andretti | Chevrolet |
| 8 | Scott Dixon | Ganassi | Honda |
| 9 | Tony Kanaan | KV | Chevrolet |
| 10 | Graham Rahal | Ganassi | Honda |
| 11 | Alex Tagliani | Herta | Honda |
| 12 | Josef Newgarden | Fisher | Honda |
| 13 | Rubens Barrichello | KV | Chevrolet |
| 14 | JR Hildebrand | Panther | Chevrolet |
| 15 | Justin Wilson | Coyne | Honda |
| 16 | EJ Viso | KV | Chevrolet |
| 17 | Charlie Kimball | Ganassi | Honda |
| 18 | Oriol Servia | Panther/DRR | Chevrolet |
| 19 | Katherine Legge | Dragon | Chevrolet |
| 20 | Mike Conway | Foyt | Honda |
| 21 | James Jakes | Coyne | Honda |
| 22 | Ed Carpenter | Carpenter | Chevrolet |
| 23 | Simona de Silvestro | HVM | Lotus |
| 24 | Takuma Sato | Rahal | Honda |
| 25 | Simon Pagenaud | Schmidt | Honda |