Ambrose takes back-to-back pole positions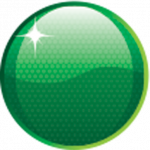 Australia's Marcos Ambrose has backed-up last weekend's pole position at Michigan by setting the fastest time for this weekend's Toyota/Savemart 350 on the roadcourse at Sonoma in Northern California.
The Ford driver will start on the front row with Jeff Gordon after breaking the track qualifying record.
"I am really thrilled for today," said Ambrose.
"I put a lot of effort into this race and everybody at Richard Petty Motorsports and the whole Stanley team have been rock solid behind me for the road course program.
"Ford Racing has done a lot of hard work here too and we brought a brand new hot rod for this race and it is even better than what we had here last year. I am glad we could convert the effort into a great result.
"It is only one lap and we have to do a lot more on Sunday but at least we can go home and say we had the fastest car. I was more nervous running 90 mph than I was running 200. You just have to be really precise with your marks and very aggressive and carry momentum through these tight corners."
Ambrose is a hot favourite for the race as it's on one of only two roadcourses in the series, with the other being Watkins Glen which he scored his debut Sprint Cup victory at last year.
The Tasmanian was in the box seat to win at Sonoma in 2010 when his car failed to re-fire while he was saving fuel behind the pacecar late in the race.
Ambrose will have some extra support in his corner with former Stone Brothers Racing stablemate Mark Winterbottom of Orrcon Steel Ford Performance Racing on-hand to watch this weekend.
The Toyota/Savemart  350 will take place Monday morning Australian time.
Here is the coverage from qualifying

RACE LINEUP : Toyota/Save Mart 350 | Sonoma, CA 
| | | | | | |
| --- | --- | --- | --- | --- | --- |
| POS | DRIVER | MAKE | SPONSOR | MPH | TIME |
| 1 | Marcos Ambrose | Ford | Stanley | 95.262 | 75.203 |
| 2 | Jeff Gordon | Chevrolet | Drive to End Hunger | 95.067 | -0.154 |
| 3 | Jimmie Johnson | Chevrolet | Lowe's | 94.795 | -0.371 |
| 4 | Greg Biffle | Ford | 3M / US Stationary | 94.722 | -0.429 |
| 5 | Martin Truex Jr. | Toyota | NAPA Auto Parts | 94.686 | -0.458 |
| 6 | Clint Bowyer | Toyota | 5-hour Energy | 94.679 | -0.463 |
| 7 | Kyle Busch | Toyota | M&M's | 94.632 | -0.501 |
| 8 | Kurt Busch | Chevrolet | Phoenix Construction Services | 94.557 | -0.561 |
| 9 | Matt Kenseth | Ford | Ford EcoBoost | 94.524 | -0.587 |
| 10 | Ryan Newman | Chevrolet | Quicken Loans / Childrens Tumor Foundation | 94.509 | -0.599 |
| 11 | Carl Edwards | Ford | Aflac | 94.503 | -0.604 |
| 12 | Brad Keselowski | Dodge | Miller Lite | 94.269 | -0.792 |
| 13 | Joey Logano | Toyota | The Home Depot | 94.209 | -0.841 |
| 14 | Kasey Kahne | Chevrolet | Farmers Insurance | 94.206 | -0.843 |
| 15 | Denny Hamlin | Toyota | FedEx Ground | 94.199 | -0.849 |
| 16 | AJ Allmendinger | Dodge | Shell / Pennzoil | 94.184 | -0.861 |
| 17 | Bobby Labonte | Toyota | Clorox | 94.103 | -0.926 |
| 18 | Dale Earnhardt Jr. | Chevrolet | Diet Mountain Dew / National Guard / 7-Eleven | 94.026 | -0.989 |
| 19 | Casey Mears | Ford | GEICO | 93.991 | -1.017 |
| 20 | Brian Vickers | Toyota | RKMotorsCharlotte.com | 93.949 | -1.051 |
| 21 | Scott Speed | Ford | Leavine Family Racing | 93.913 | -1.080 |
| 22 | Paul Menard | Chevrolet | Menards / Moen | 93.840 | -1.140 |
| 23 | Tony Stewart | Chevrolet | Office Depot / Mobil 1 | 93.824 | -1.153 |
| 24 | Jamie McMurray | Chevrolet | McDonald's | 93.732 | -1.228 |
| 25 | Kevin Harvick | Chevrolet | Rheem | 93.728 | -1.231 |
| 26 | David Gilliland | Ford | 1-800LoanMart | 93.524 | -1.398 |
| 27 | Boris Said | Ford | HendrickCars.com | 93.268 | -1.608 |
| 28 | David Ragan | Ford | Green 1 High Performance Green | 93.166 | -1.692 |
| 29 | Aric Almirola | Ford | Medallion Financial | 93.153 | -1.703 |
| 30 | Regan Smith | Chevrolet | Furniture Row / Farm American | 93.064 | -1.776 |
| 31 | Dave Blaney | Chevrolet | Tommy Baldwin Racing | 92.964 | -1.859 |
| 32 | David Mayhew | Ford | Phil Parsons Racing | 92.833 | -1.968 |
| 33 | Robby Gordon | Dodge | MAPEI / SaveMart Supermarkets | 92.563 | -2.193 |
| 34 | Jeff Burton | Chevrolet | Wheaties | 92.459 | -2.280 |
| 35 | Joe Nemechek | Toyota | AM / FM Energy Wood & Pellet Stoves | 92.140 | -2.548 |
| 36 | Chris Cook | Toyota | Humphrey Smith Racing | 92.076 | -2.602 |
| 37 | J.J. Yeley | Toyota | America Israel Racing / JPO Absorbents | 91.927 | -2.728 |
| 38 | Travis Kvapil | Toyota | Burger King / Dr Pepper | 91.836 | -2.806 |
| 39 | Josh Wise* | Ford | MDS Transport | 91.729 | -2.897 |
| 40 | Stephen Leicht* | Chevrolet | Little Joes Autos.com | 91.686 | -2.933 |
| 41 | Brian Simo | Toyota | Inception Motorsports | 91.078 | -3.455 |
| 42 | Tomy Drissi | Chevrolet | Ice Age Continental Drift | 90.579 | -3.888 |
| 43 | Landon Cassill | Toyota | Burger King / Dr Pepper | 89.341 | -4.984 |
* Rookie