Winterbottom to cheer on Ambrose at Sonoma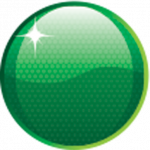 V8 Supercars star Mark Winterbottom will be trackside at Sonoma, California, this weekend as countryman Marcos Ambrose aims to score his first NASCAR Sprint Cup win of the season.
The Orrcon Steel FPR driver has already departed Australia for the United States' west coast, where his primary duty will be to attend a launch event for the recently opened 'Cars Land' attraction at the Disney California Adventure Park.
Winterbottom, who was uncontactable at time of writing, last year starred in the Australian release of the Cars 2 movie on which the area of the theme park is based.
The 31-year-old will be joined at the launch event by NASCAR star Jeff Gordon, who played the same cameo role as Winterbottom in the version of the film released into the United States market.
The Toyota/Save Mark 350 will mark Winterbottom's maiden first-hand experience of NASCAR, and according to Ambrose, his fellow former Stone Brothers Racing driver will be seeing one of the best events on the calendar.
"Sonoma is a great track and I love it. It is one of the smallest, most technical, race tracks that a driver can go to, and we are going there with one of the biggest, laziest, dinosaurs you could ever imagine," said Ambrose of the venue.
"A stock car around that place is unreal. I never imagined we could run so fast at that kind of place with as little throttle as we do.
"It's really just all about momentum and looking after your tires and that's what makes Sonoma so great. It's also what makes the racing fantastic, because it is all in the drivers hands and I like that type of racing. Sonoma is one of my favourite races of all time."
Having finished fifth, sixth and third over the last three years at Sonoma, Ambrose's sponsor Stanley Tools has promised to donate $1 million to the Children's Miracle Network Hospitals should the Australian win Sunday's race.