Triple Eight smashes own fundraising benchmark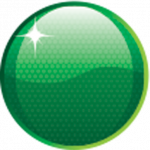 V8 Supercar heavyweights TeamVodafone will be on their bikes this Sunday (June 24) and are  seeking donations for a 100km Brissie To Bay charity ride which will benefit sufferers of Multiple Sclerosis.
At the time of writing Team Vodafone have raised $52,000, the second highest of any team entered for the ride and are hoping to boost their total to overhaul the leaders which have raised more than $70,000.
Drivers Craig Lowndes and Jamie Whincup and leading team members, long distance co-drivers, WAGS (wifes and girlfriends), sponsors and associates have brought the TeamVodafone representation in the ride to 49.
"It's a good turnout and the majority of us are doing the 100km ride because there are 10, 25 and 50km rides built into the Brissie To Bay as well," team manager Adrian Burgess told Speedcafe.com.
"So you can stick all the cash on the MS Queensland Events link which goes to my page. The more the merrier!
"We want to be the leading fund-raiser and we are at $52,000 at last count. Last year we were third highest fund raiser and we only had $14,915.
"So we've smashed that target but unfortunately we are not leading because there's another mob who are up to $72,000."
The ride starts at Musgrave Park and already the combined total from all of the teams entered has surpassed $700,000.
Anyone wishing to donate can click on:
http://www.msqldevents.org.au/Enerflex-MS-Brissie-to-the-Bay-Bike-Ride-2012/AdrianBurgess