Team Speedcafe.com ready to win Billy Cart Dash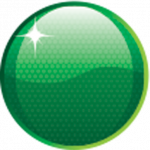 Team Speedcafe heads into the Speedcafe.com Billy Cart Dash confident it can win the inaugural charity race at Townsville this Sunday.
The Speedcafe.com Townsville Billy Cart Dash will be held on Sunday, all in the name of raising money for Variety – the children's charity for sick, disadvantaged and special needs children.
Speedcafe.com will be represented by local enthusiasts Bradley Smith, Jeremy Ward, Kurt Valinoti and team captain John Davies.
The inaugural event will be held down Burke St in Queens Park featuring time trials, team challenges, and above all else, a bunch of fun.
Team captain Davies says he is "quietly confident" of challenging for victory on Sunday.
"We're all looking forward to it. I was a bit worried at the start about getting it all together, but everyone has chipped in and we're going to be OK," Davies said.
"Ultimately, it is just for fun and something very different. It's just four mates getting together, so we'll give it a real good shot. We're quietly confident that we'll be one of the pace setters."
Davies says his the all aluminum-framed kart they have built, complete with go-kart steering and spoked wheels comes in under 50kg, and once painted, will not only look good, but should be fast.
"Including designing it, getting together and building it, I'd say we've spent almost 20 hours putting together," he said.
"It took us eight hours to weld the frame, that was the most time consuming. The rest of it was just fiddly.
"The frame has been powder coated 'Speedcafe' green, so it will look the part … hopefully on the top step of the podium!"
The event has attracted over 40 entrants and kicks off this Sunday morning.
In other motorsport-related charity news, TeamVodafone is participating in the 'Brissie to the Bay' 100km charity bike ride on Sunday. So far, the champion V8 team has raised a staggering $49,959, with the event itself raising over $709,000.
Team drivers Craig Lowndes, Jamie Whincup, Paul Dumbrell, Scott Pye, plus many of the team's members, including team manager Adrian Burgess, are competing in the charity ride.
A total of 49 cyclists will compete for 'TeamVodafone' in the Enerflex ride, which raises money for people living with MS (multiple sclerosis).
You can donate to TeamVodafone's individual fundraisers.
CLICK HERE
to donate to Scott Pye's fund.
CLICK HERE
to pledge your support to Adrian Burgess.