Heidfeld looking forward to V8 Supercars challenge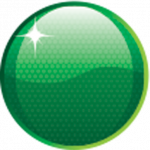 The Bottle-O Racing's Armor All Gold Coast 600 signing Nick Heidfeld says he's looking forward to the challenge of adapting to the team's Ford Falcon V8 Supercar this October.
The 35-year-old German has a long history in open-wheel and sportscars, making the switch to the World Endurance Championship this season after a 12-year Formula 1 career.
Heidfeld finished an impressive fourth with Rebellion Racing in last weekend's Le Mans 24 Hours, before being announced as David Reynolds' co-driver for the Gold Coast.
"I am very excited to be racing at the Gold Coast 600 this year," said Heidfeld of his first taste of V8 Supercars.
"V8 Supercars is a category I am hearing a lot about from friends in Europe who have driven on the Gold Coast and they all say very positive things.
"The cars are very unique and look like a lot of fun to drive. They are very different to what I have driven for most of my career but I am looking forward to the challenge."
Heidfeld acknowledges that, going on the form shown so far this year, he will be stepping into a highly competitive car.
"To be part of Ford Performance Racing is a privilege especially given the season they are having," said Heidfeld.
"I know Prodrive well from my racing in Europe and I know they are very professional and well run.
"My team-mate in The Bottle-O car David Reynolds is a rising star and I look forward to learning a lot from him when I test for the first time in October."
The 2012 Armor All Gold Coast 600 is set to take place on October 19-21. All 28 co-drivers will get the chance to test their respective mounts at Queensland Raceway on the Wednesday prior to the event.