Five Kelly Racing crew to compete in a 'different' race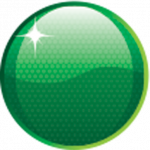 Five Kelly Racing team members will take on a different style of training in Melbourne this weekend.
Regular team drivers Rick Kelly and Karl Reindler, test driver Samantha Reid and team members Tim Keegan and Aidan Zanotto will take part in the first round of the Salomon Trail Running Series, to be held at Studley Park Boathouse in Kew, Victoria.
The five Kelly Racing teamsters will compete on a rough 10.8km course, which includes a 185 metres elevation change.
The Salomon Trail Running Series is a four round series, held in unique parts of Victoria.
Kelly, driver of the #15 Jack Daniel's Racing Commodore VE, says that the opportunity to race against other athletes is a great way to test his fitness levels.
"The Salomon Trail Running Series is held around Melbourne, so instead of taking to the roads like most people do their runs, this series in on trails. The first on is in Kew, Melbourne, this weekend, and a few of our team members are taking part in it," Kelly told Speedcafe.com.
"Training is a big part of what we do, and being a V8 Supercars driver, for me it's good to put yourself in a competitive situation against other athletes and see how you fair in general fitness.
"We regularly train with our sport's scientist Damo (Damian Prasad) with our drivers and crew, and this is a good way of introducing some competitive fun for us. It's also a very good team activity."
The next event of the V8 Supercars Championship will be held at the Sucrogen Townsville 400 on July 6-8.